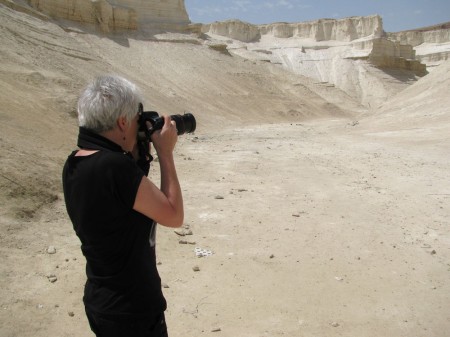 Do you dream of taking drool-worthy travel photos? You don't have to be world-renowned photographer like Ansel Adams to capture the beauty of a foreign location. Sure, you'll need to master a few composition basics, like how to frame a shot or how to pick the right aperture setting. Once you've got these basics down, keep the following five tips in mind to take your travel photos to the next level:
#1: Get inspired. Before you leave on your trip, do a quick Google image search for the location you'll be visiting. What are the most commonly photographed landmarks? Make a list in advance of the places you don't want to miss and the best times of day to photograph these locations (e.g., early morning at the cathedral, late afternoon at the museum). When you arrive, visit the local tourism office and ask for tips on favorite photography spots.
#2: Beat the rush. Unless you're on a tropical island, most folks won't be up for sunrise. Not only will morning light add a magical element to your photographs, but it will also mean there are fewer tourists out spoiling your shots. For an insider's view of a city waking up, head straight to the morning marketplace.
#3: Locate hidden shots for sunset. Like early morning light, late afternoon light is also great for photographers. Rather than fighting the crowds for a space at the sunset overlook, look for under-the-radar locations. For example, notice how the setting sun creates reflections off cathedrals, museum buildings, and statues.
#4: Look for patterns. When we're traveling in exotic locations, it's tempting to shoot wide panoramas to capture the sweeping views. Don't forget that textures, colors and patterns can make for interesting shots, too. For example, take a few shots of an entire marketplace and then focus on some close-up shots of spices, woven baskets or multi-colored fabrics to fully capture a place's different elements.
#5: Ask first, shoot second. Respect local customs by asking permission to photograph people before you shoot. Most folks will be more than happy to be in your photographs if you ask permission first. This is also a great way to start a conversation with locals and learn more about the community you're visiting. Ask them for their favorite spot, like a café or park, that's off the beaten path and would make a great photograph.