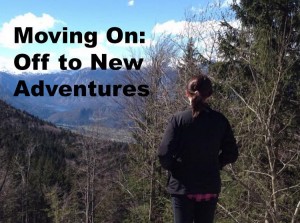 I started writing for Wanderlust and Lipstick almost two years ago. Since then, I have been on some incredible journeys and have had the opportunity to work with some amazingly passionate, strong women at this site. But, as expected, things are always changing. As Beth posted on her blog, there are some changes coming to Wanderlust and Lipstick.
I'll still be travel blogging and I have already taken the time to set up my own platform over at:
(Wayfaring because I love hiking, Voyager because I love ships). Feel free to visit and check out some of my posts there. Also, everything I will have posted on WaL can still be seen over there too.
I have been so fortunate be a part of a great community and to have a wonderful start blogging. I've learned a lot over the past two years or so. I want to thank Beth, Kristin, and the entire team.
As all wanderers know, we are always moving and always going to new spots. I consider this move as a part of my own discovery. Here's to new adventures!
Always keep wandering,