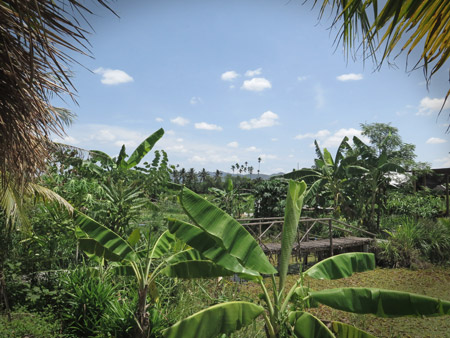 Just over two years ago I wrote my first post for the Gen Y Wanderer blog here on Wanderlust & Lipstick. It was the first time I had ever written for a blog and I wasn't really sure where I was going to go with it.
I had been backpacking around Southeast Asia, living and teaching in Thailand for a year, hoping that my travels would bring me some clarity on what I wanted to do with my life and where I wanted to be. I guess in some way I wanted to document that idea and journey in the this space, encouraging others in similar situations to make the jump into traveling or living abroad if that's what interested them.
Though I started out strong, over the past year this blog has lost direction and seen posts less and less frequently…partly because I have actually found some more direction which has been taking my focus elsewhere. So I guess in the end, writing here did help me achieve some clarity, and also, hopefully, provided a resource for other twenty-something travelers (or wannabes) on how to deal with long-term traveling, finances on the road, working abroad and simply seeing things in a different or new way, particularly if they were currently 'stuck' after college, like I was.
While I won't be writing here anymore, I'm still traveling and living abroad which you can read more about, along with a ton of information on visiting and living in Thailand, on my personal site, Paper Planes. You can also see more by following me on Facebook, Twitter or Instagram.
Hope to see you over there and thanks for coming along for the ride.