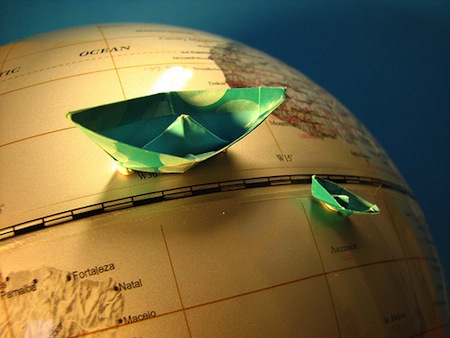 2014 is just around the corner and with it the obligatory round up posts from 2013. This year saw a shift in the way I post here on Wanderlust & Lipstick as I started writing more about tips and resources for twenty-something travelers and sharing more personal stories on my own lifestyle travel blog.
Of course, I still had a common Southeast Asia/Thailand thread running throughout my posts as I went into my second year of living in the Land of Smiles. In fact, many of my most-read pieces have to do with how to plan for your Southeast Asian adventure like…
How to Pack for Southeast Asia…and What to Leave Behind – Packing for a completely different climate and culture than what you're used to can be intimidating, but I got your back with these packing standbys for Southeast Asia.
10 Items Worth Investing In: Travel Products for Women – Another packing and products post, these are the items I don't mind spending a little extra for.
3 Bangkok Hostels NOT on Khao San Road – My first several times in Bangkok I stayed in cheap (not nice) rooms around Khao San Road that I came across after getting into town, but after realizing the range of affordable accommodation options in Bangkok I'm never going to stay on Khao San again!
10 Things NOT to Do in Thailand – While Thai people are often really friendly and forgiving, there are plenty of common social cultural faux pas that foreigners tend to repeat. Don't make these simple mistakes!
Teaching English in Thailand Part I and Part II – Teaching English as a second language is often a great way to extend your travels and get to know another country better. These two posts outline how to get started teaching English in Thailand as a TEFL teacher.
Travel Money – This year's Travel Money series covered different aspects of handling your cash on the road – the three posts below were some of the most helpful.
The Best Blogs for 20-Something Travel – Last, but certainly not least, this list of my favorite blogs covering twenty-something travel was by far one of my most widely read shared posts of the year – and for good reason! From New York to New Zealand, working abroad to slow travel, this group of twenty-something ladies will help  answer your travel questions and give you the kick in the pants you may need to go out and buy that ticket. (I'm also always on the lookout for new blogs to add to this list – if you know of a great one, please tell me about it in the comments below.)
So there you have it – 10 of Gen Y Wanderers most popular posts of 2014. As always, thanks for following along and see you in the new year!
 Photo credit: Creative Commons (fdecomite)