**This giveaway is now closed**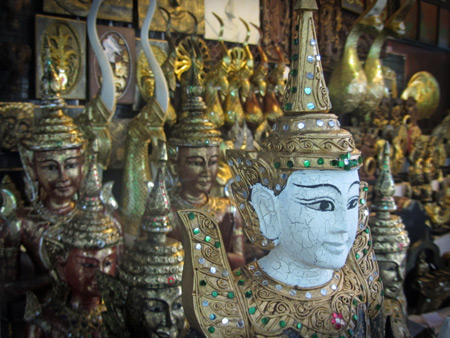 I always see handmade goods while traveling that I would love to take home as reminders of my trip or gifts for friends and family. Usually, I end up with a few odd trinkets that are small (and cheap) enough to stuff in my bag, but nothing ever really special or unique.
With NOVICA however, you don't have to worry about room in your luggage or hauling things around and can still buy handmade goods from around the world straight from the artisans themselves. The online shop, in connection with National Geographic, works directly with local artists to bring their specialty goods – like jewelry, home decor, clothing and art – straight to your door. You can learn more here about the organization's mission and how they've already been able to send more than $46 million to artists worldwide, but the bottom line is they connect you with unique, handmade pieces at fair prices for both you and the artisan.
Just in time for the holidays, I'm giving away not one, but two gift codes worth $100 each to use on NOVICA's website. Perhaps you need some last-minute holiday gifts (you'll still have time when the giveaway ends to sneak in some purchases before Christmas) or would like to get yourself a little something special (like these hammocks!).
How to enter
'Like' Wanderlust & Lipstick's Facebook Page then come back here and leave a quick note in the comments below letting me know you've done so.
Deadline
Starting today, enter before 7:00 p.m. PST on Friday, December 13th.
Eligibility
I'll pick two winners after the giveaway closes and notify them via email.
Please note that this giveaway is open to anyone, but know that taxes and duties are not included in the costs of freight if your order is being shipped outside of the US. Taxes and duties will need to be paid to the shipping company at the time of delivery.