If you've backpacked through Thailand, chances are you've stayed on Khao San Road at some point. Love it or hate it, the area is convenient for finding a room at the last minute and having close access to the Grand Palace and river. Often when you take a bus up from the islands, they'll even drop you off around the corner from the infamous street.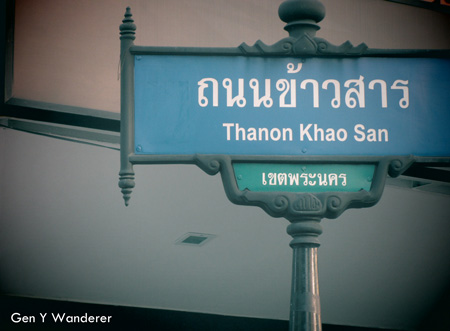 I stuck with Khao San my first three times visiting Bangkok mainly because I was too overwhelmed by the massive city and didn't know where else to go. Now that I've gotten more familiar with it, I've realized how many cool – and affordable! – accommodation options there are and probably won't ever stay on Khao San again.
Bangkok is teeming with boutique hotels, guest houses, and now, even hostels. While they are slightly pricier than the jail cell of a room you can snag on Khao San Road , you get more bang for your buck and a more comfortable experience. Here are three Bangkok hostels to try your next time in the City of Angels.
Lub d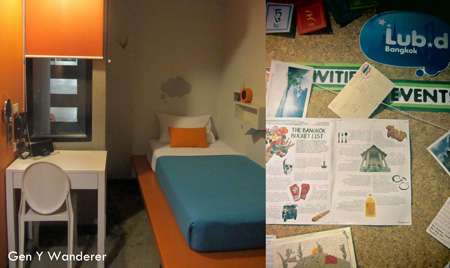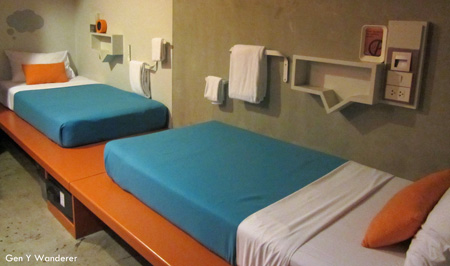 Recently I stayed at Lub d next to Siam Square (and National Stadium BTS station) right in the heart of Bangkok. This was my first time at a boutique hostel in the city and I was impressed. Aside from the shared bathrooms, available dorm rooms and lobby hangout (with computers, drinks and message boards highlighting upcoming events and things to do around the area), it really felt more like a trendy, minimalist hotel than a hostel. Along with the overall cleanliness, comfort and professional feel to the place, what really stood out was the attention to detail – from helpful maps and brochures handed out at check in, to funky furnishings and wall paintings in the rooms.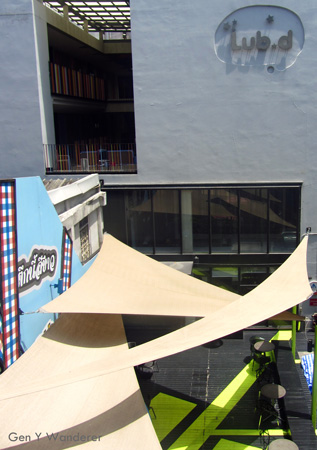 The staff were great too – there was always someone down at the front desk (even at 4:30 a.m. when I checked out to catch a flight) and they printed my travel documents for me with no hassle. While these things may sound common and expected in many places, they're definitely not the norm in your usual Southeast Asian hostel where all the staff go to sleep and you have to pay extra for every little thing.
The hostel has two locations, one at Siam Square and one in Silom, and offers a range of rooms. My double room was about 1,500 baht or $45 – more than I usually pay for a hostel, but (especially if you were splitting the cost with someone) the atmosphere, location and convenience of everything was worth it.
Suk 11
Suk 11 is another cool hostel that keeps popping up on my radar for its unique atmosphere. Rooms look clean and simple ranging from single to five-bed 'family rooms', but overall the place seems to have a little more style and character than most hostels. It's also in a central location just minutes away from Nana BTS station.
The hostel is situated on Sukhumvit 11 and rooms run from about 500 – 1600 baht ($15 – $47).
Refill Now!
Located on Sukhumvit 71, Refill Now! doesn't have quite the same central location as Lub d, but would show you a different side of the busy city. It also has a full bar, restaurant and pool.
While it looks the nicest and most stylish of the three, Refill Now! is also the most expensive with dorm beds (in a 6-person dorm) starting at 527 baht (or about $17) in the high season. When you can easily find dorm, and even single, rooms in Thailand for less than 300 baht it's kind of hard to justify spending more (although $17 for place with a pool is not too shabby…). I think it'd be more worth 'splurging' with a couple friends or by yourself for one of the hostel's private or 'loft' options for a nicer night's stay that's still affordable.
Have you stayed at a cool hostel in Bangkok? Where was it?
Note: I was a guest of Lub d, however all opinions are my own and I've already recommended the location to friends visiting Bangkok.