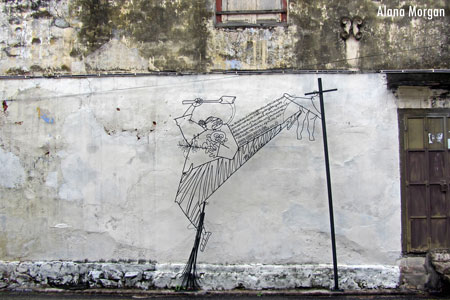 When I was just wandering around Penang I kept an eye out for a series of sculptures depicting everyday life and tidbits of history.  Each iron-rod sculpture, found in Georgetown, served as a mini lesson for what the area was known for and added some more interest and understanding to the place.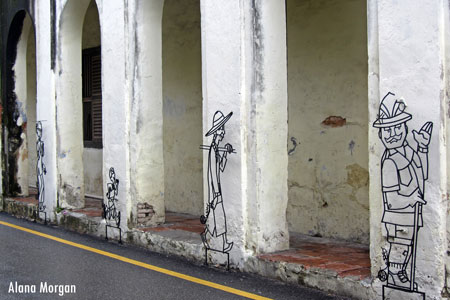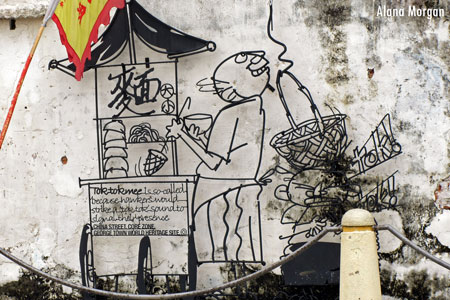 You can read more about these sculptures – and see photos of the ones I missed – here.
Have you been to a place before where you were 'on the hunt' for something?