I joked with my Thai friend the other day that I was Thai and he was a farang as he was sweating after eating something spicy and complaining about the hot weather.  The fact that I could communicate this in Thai further illustrated my point.
1.  I can eat spicy food – And I do.  And I love it.  There have been several times where the Thai serving me my food commented on the amount of crushed chilies and spicy fish sauce I proceeded to dump on my plate after they had made sure not to make it too spicy for the weak foreigner.
2.  I'm becoming increasingly late to everything I do – Fortunately this habit hasn't extended to getting to work yet…but for everything else I'm averaging arriving 15 minutes after I was supposed to.  Sorry friends.
3. I'm also becoming more, shall we say, laissez faire about my driving in terms of what rules I follow and where I decide to park – Can I park here?  Mmm..doesn't look like it, but should be okay…yeah, just go for it. This may or may not have left me with a police chain locked around my wheel the other day, but that's beside the point.  (At home, a minor misdemeanor like this would cost me $45…here I was able to bat my eyelashes and apologize profusely in my broken Thai and manage to get away with it.)
4.  I flinch at any form of PDA – You don't see much physical contact between people here at all.  Even if it's just a quick hug between two friends saying hello, I'm starting to feel uncomfortable.
5.  I'm more 'lazy' than I used to be – For whatever reason, most of my students have used the word 'lazy' to describe themselves or Thai people in general.  (For the record, I wouldn't go as far as to call Thai people 'lazy')    I have one student who I saw three times a week – each time I would ask her to tell me three things she did the day before.  After about a month of lessons, all I heard from her was that she stayed at home, read a book, played computer games and ate lunch – every single day. While I'm not sitting around playing computer games, I've been plenty happy setting up camp at some coffee shop idly studying Thai, catching up with friends or reading waaay more than I ever did, or could do, at home.  I'm working as much as I need to to make some money, but not going above and beyond.  I make what I need and then am done and free to go sit in a coffee shop…again, I wouldn't call this lazy, but it's a major difference from where I was at before where everyone is expected to always be doing more, more, more.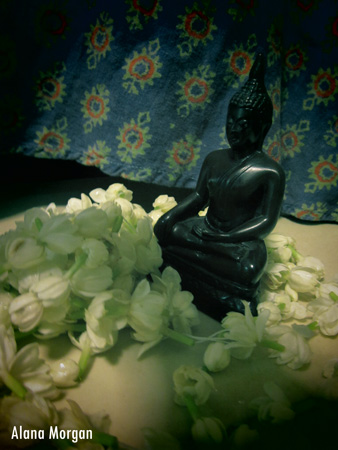 How has a place changed how you act?