To be completely honest, I've had a hard time meeting people who I really connect with since I've been away from home.  They say that even if you're traveling 'alone' you're never truly alone, but I've felt like I've met a lot of people and from either their side, or my side, or whatever the situation was, we just didn't click.  I would even go as far as saying that in many instances I would prefer, or choose, to be by myself.  While there have been few times that I actually felt lonely, I've spent a lot of this past year alone.  I have traveled alone, lived alone and eaten Thanksgiving dinner alone.  Fortunately I normally like myself, but meeting many acquaintances and not many friends has still been a source of frustration and confusion.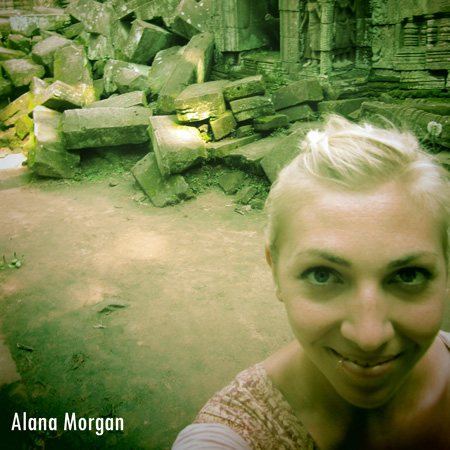 Going through the temples at Angkor…alone
What's equally confusing is why, in just the past week, I have met/spoken to/hung out/started building relationships with more people than the last several months combined.  And what a range of people and connections it has been!
I love traveling to see new places, eat new foods, and get myself into new situations that would never happen or be possible at home, but ultimately it's to meet and know and connect and learn from other people.  You can spend weeks somewhere taking it in and observing, but speaking to someone for just a couple of minutes can completely open up or change your entire perception and understanding of things.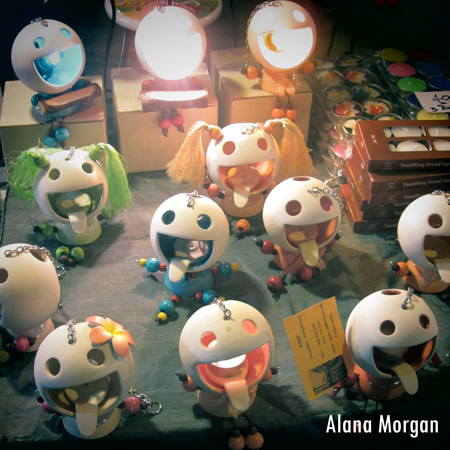 I still need someone to help me understand these…
I've appreciated and needed my time alone.  My traveling and exploring is just as much – if not more – to figure myself out out as it is to understand the world around me.  But the interactions and experiences I've had with people in the past seven days have really blown me away.
I've ran around eaten through my adopted city with visiting friends from home, looked at houses to rent with a 37-year-old Thai tattoo artist who I've only spoken with four or five times (no, I'm not going to move in with him…but that sure would make a good story, wouldn't it??) and went out to lunch (pseudo-date?) with a 21-year-old who generously paid for me, gave me a gift and helped me not feel like an idiot while trying to pronounce the Thai /ng/ sound at beginning of words (it's impossible). I was brought a bottle of wine (which aside from cheese, and maybe a burrito, is the only thing I miss from home) by a Greek guy (10 points Greece) as I attempted to cook burned green curry for us in my tiny kitchen (-10 points America), enjoyed reconnecting with someone who had been a considerable part of my little world when we first met when I arrived in Thailand last year, and went out to dinner (apparently most of what I do revolves around food) with a Russian girl who was so sweet to think of me during her recent meditation retreat bringing me back a book about Vipassana.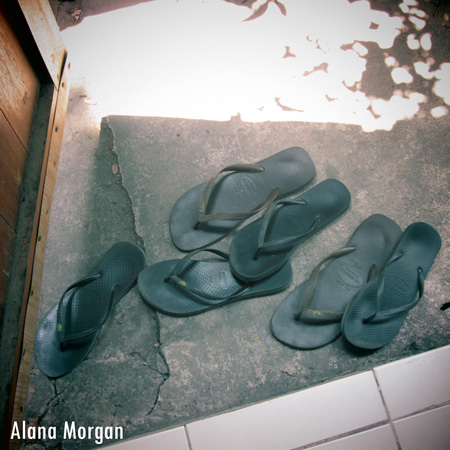 I was so excited to have visitors and see more than one pair of shoes outside my door…can you tell we're friends?

I've talked to 2- to 70-year-olds from seven different countries about everything from full moons and fetish websites, to cancer and how to prepare snails (I couldn't make this up if I tried).  I happened to meet someone who grew up ten minutes away from me in Washington, saw some people I haven't seen in months and said goodbye to others I may never see again, got coffee with a former coworker who was patient with my struggling Thai managing to share a couple jokes and talk about boys, laughed with my primary school-age students and discovered my university-age student and I have both dealt with some things that many people will never experience.
Never before have I had such a diverse group of people filling my life or been so repeatedly surprised by moments of kindness, compassion and the things we all have in common.  Because in the end we're more similar than we are different, and can connect with one another despite seemingly complex language and cultural differences.  And that is what it's all about.