Welcome to Portugal! This gorgeous European country is located in Southwestern Europe, with Spain to its east, and the Atlantic Ocean to its west. It's a place best known for beautifully preserved architecture, stunning islands, and breathtaking cliff-side beaches.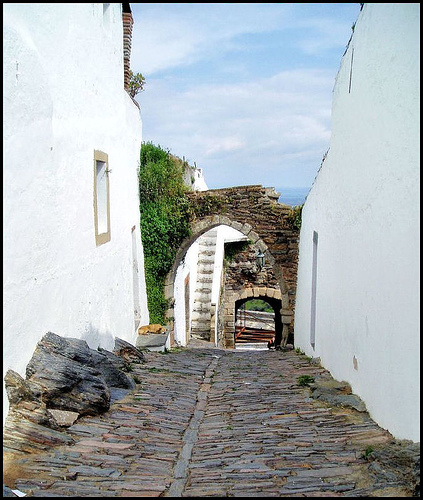 Portugal is also known for its delectable cuisine – one that has been influenced by an assortment of nearby countries, including France, Italy, Spain, and Morocco (just like the language! Check out more about the history of Portugal here.). It's similar to Mediterranean cuisine, is rich in flavour, and is chock full of vegetables, seafood, meat, spices, and olive oil. Wine, of course, also plays a big part in Portugal, with Port and Vinho Verde being unique to the country.
Often described as "robust", Portuguese cuisine uses a wide variety of ingredients to create delicious dishes. As much of the country is surrounded in coastline, fish and seafood are present in many dishes (salt cod, Bacalhau, being the most prominent, as it is the national dish). The fabulous climate, weather, and terrain allows for a seemingly endless amount of produce to be grown there (think citrus fruits, nuts, berries, tropical fruit, green leafy vegetables, and more!) – creating beautiful, colourful, interesting meals. There are also a wide variety of cheeses, and they are often served on their own or with dessert after a meal.
Dishes typical of Portugal include: Cozido à Portuguesa (Portuguese stew), caldeirada (fish stew), caldo verde (kale soup with sausage), sardinhas assadas (grilled sardines), tripas à moda do porto (tripe and beans), and espetada (meat skewers). Pastries and cakes are common for dessert, and many are custard-based and sprinkled with cinnamon.
Have you ever been to Portugal? If so, what was your favourite dish? Coming up on Wednesday, there'll be an authentic Portuguese recipe for you to try out!
* Note: today's photos are by Fr Antunes (Portuguese street), Cayetano (seafood dish), and Rosino (meat skewers).