It's time for Food Freeway's Recipe of the Week, and this week we're featuring Antigua and Barbuda!
Ducuna, a common side to many dishes in the country, is like nothing I've ever made before. I found the recipe on the Caribbean Choice website, but have altered it to make fewer servings (the original makes five). Ducuna are sort of like sweet, large dumplings – ones that I would think of as more of a dessert, but apparently they pair well with salt fish and the like.
Here is the recipe, be sure to let me know what you think, or if you've had them before.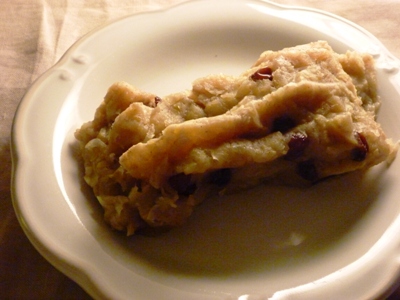 Ducuna
Serves 3
Adapted from Caribbean Choice
Ingredients:
1 sweet potato (medium-large), grated
¼ cup sugar
1 ¼ cups all purpose flour
Dash of salt
Dash of all spice
¼ cup raisins
Instructions:
In a medium sized bowl, combine sweet potato and sugar, and then set aside for ten minutes. Add flour, salt, spice, and raisins, and mix well. Cut out and lightly grease two squares of aluminum foil. Divide dough in half and place each half on a piece of aluminum foil; fold the foil to create sealed packets. Place packets in a large pot of boiling water, and cook for approximately 45 minutes, or until the ducuna are cooked through. Remove from foil and enjoy!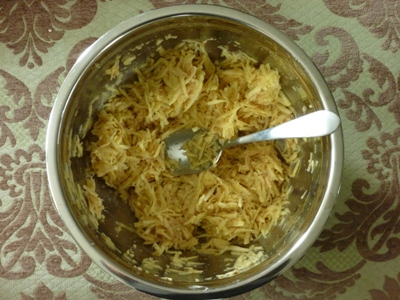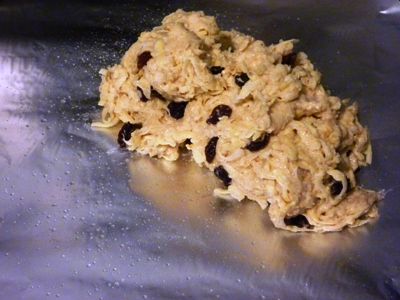 Next up on Food Freeway: St. Kitts and Nevis! Have you ever been? If so, what was your favourite dish? In need of more foodie reading material? You're in luck! It's Wanderfood Wednesday!