Martinique is technically part of France, so French food and culture is clearly abundant. It is, however, right in the middle of the Caribbean, so tropical fruits, rum, and other exotic ingredients are dominant.
Today's Recipe of the Week is Martiniquan Fruit Salad. This light and easy dish is a common finish to a meal, or even a tasty treat mid-day.
For best results, use a combination of tropical fruit such as banana, mango, pineapple, and papaya, and good quality aged dark rum.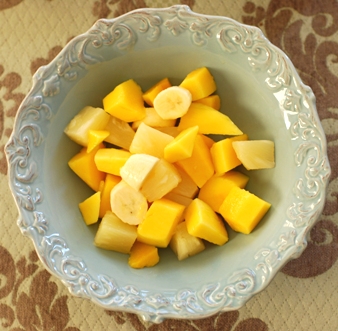 Martiniquan Fruit Salad
Serves 4
Ingredients:
5 cups tropical fruit, chopped
¼ cup rum
Instructions:
In a large bowl, combine chopped fruit and rum. Cover with plastic wrap and refrigerate for at least one hour, up to one day. Spoon into serving dishes, serve cold. To make this more of a dessert recipe, whip one cup heavy cream with 1 tablespoon sugar until soft peaks form. Fold in 2 tablespoons rum and then spoon onto each serving of fruit salad.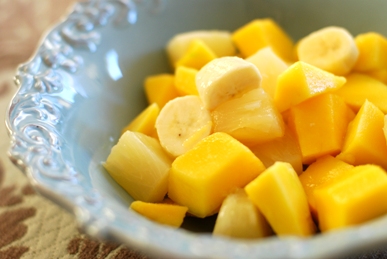 Next up on Food Freeway: St. Lucia! Have you ever been to St.Lucia? If so, how was the food?
Want some more delicious recipes and foodie reads? Head over to Wanderfood Wednesday!