I'm back with a new edition to keep you in the loop. Every month (or so) I try to collect the latest and greatest of going-ons so that even if you are traveling the world or living abroad you could still stay up-to-date with what's happening.
* * * * *
IN THIS MAY ISSUE YOU'LL FIND:
– some great places to donate, give, and help Nepal
– a TV show suggestion bound to have you singing
– a great new app suggestion
* * * * *
Since moving to the Dominican Republic, I've stopped watching the news. Often my mother will ask me if I've heard about the most recent plane disappearance or last week's story of the building that caught fire in NYC. I usually stare at her blankly over the Facetime screen. Crickets, crickets. But you'd have to be on a different planet entirely to not know about the earthquake in Nepal and the damage it has caused.
GLOBAL IDEA: Helping Made Easy
Often we need to put a face to something to make it real for us. My initial thought of the earthquake was Khusbu, a lovely woman that our daughter's godfather married. She has been in our loves for quite some time and we have been fortunate enough to meet much of her family too. My husband was in the wedding they organized in New Jersey but they had a second wedding for Khusbu's family in Nepal. Fortunately, none of Khusbu's family was harmed.
The day following the earthquake, old high school friends began posting their grievance about an alumni from our high school. Two years younger, I did not know Eve, but she was at the base of Mt. Everest after the earthquake and was lost in the avalanche. Her death shook me. I understood that it could happen to anyone…. and it could happen anywhere.
We belong to our small communities that are a part of a larger statewide or country wide community. But in the end, we are all a part of one large community, a global community, a community that must work together in times of crisis. Donating is a good start and these are two good starting points: Khusbu has helped organize a non-profit called Global Reach International. "The organization has helped to support schools, orphanages and given interest free loans to Nepali women. Now they are raising money to provide essential supplies to the people most in need and to aid in the reconstruction of their shattered infrastructure." In addition, she is the designer for Lalu Scarves. Lulu Scarves are sold at boutique stores all along the East Coast from Burlington, Vermont to Palm Beach, Florida as well as other states. The Lalu Scarves are handwoven in Nepal and 100% modal which means it is a natural fabric made from fiber derived from Beech trees and the tye dyes are 80% bamboo and 20% silk. It is soft, durable and machine washable and wait for the best part… proceeds are going to the Nepal Earthquake Relief Fund.
Eve's family has set up a fund in her honor through International Medical Corps, an organization "deploying mobile medical units to provide emergency care and vital relief supplies, including medicine, hygiene kits, shelter materials, blankets and water purification supplies. Help survivors get the lifesaving care they need, and help Nepal build back better."
Also, check out Beth Whitman's post on Wanderluster. She introduces her friends at Crooked Trails who explain how you could help Nepal in 3 minutes.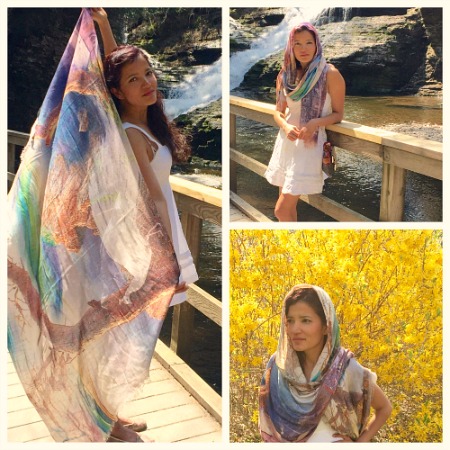 TV SHOW: Spike TV's Lip Sync Battle
Last year, I threw a Lip Sync Battle Party. This year too. To say that I like love am obsessed with Jimmy Fallon's Lip Sync Battle would be saying it lightly. Before I used to weep and wait on my couch for another battle to air on The Tonight Show but now Spike TV has jumped on the Fallon Bandwagon and created a weekly battle. Each week two celebrities face off and leave it all on the lip sync stage. It is amazingly entertaining, good, clean fun. A must watch for sure that will have you planning your own lip sync battle. Bonus idea! Why not plan a Lip Sync Battle Party and have guests donate money that will help support the Nepal Earthquake relief operation? That's what we did Saturday night. Our community of buddies got together and 14 different acts performed in the Battle. So far we've raised over $100 (and counting). It's a win/win! Fun for us, good for others.
Here's a taste to get you started:
<iframe width="560″ height="315″ src="https://www.youtube.com/embed/2-pa–gHjkE" frameborder="0″ allowfullscreen></iframe>
APP: Transfer Pro
Two words: insaaaaanely useful! Before Transfer Pro, the quickest way to send my phone's pictures to myself without a USB cable (and really, who carries around the USB cable with them) was via email. I'd have to share it to an email and wait for it to send and then sign into my email and wait for the message to arrive. With Transfer Pro, you click on the icon installed on your phone and it gives you an http address. you type that address into your computer and magically there are all of your pictures and videos. You can choose which ones you want to download and boom. It is magical. Technology at its finest. I got it for free a while back using Apps Gone Free (check out that review) but its $2.99 well spent. Learn more.
If you remember nothing else from this post, please remember these links all of which will be helping Nepal:
Lalu Scarves
Global Reach International
International Medical Corps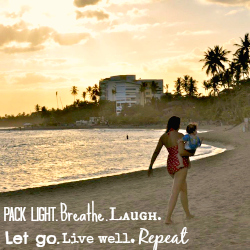 Photo Credit:
Lalu Scarves – Khusbu Adhikari