I am going to need this stuff again.
Survey says…
When we left for our abroad move (4 YEARS ago!) we had entertained the idea of getting a storage unit since we might only be gone for 2 years. And then we looked at prices and decided our storage unit would be our parents' attics. Just this past summer Husband and I accepted that all of the crap we left behind was stuff we didn't miss. At all. So we sorted it into 3 piles – keep, donate, gone (the smallest pile being the keep pile). Be fair to your parents and their attic. Whittle down. You don't really need to store all that stuff.
I am going to live my abroad life to the fullest. Everyday.
Living abroad sets you up in the best possible position to live a life filled with new adventures around every corner. Yes, you can experience life in ways you never imagined; eating things you've never heard of, meeting people from all walks of life, seeing things you've only otherwise seen in history books, but that doesn't mean you will and certainly not everyday. Living abroad is not backpacking; you still have to be at work on Monday morning and pay your bills in due time. Adventures are possible but brushing your teeth regularly and getting to work on time is more probable.
I am doing this now, so that I could come back and settle down when I have kids.
Silence…
cricket…cricket…
silence.
I certainly told myself that one, along with a few other fibs like It's only a two
year contract, If I don't like it I could leave, This isn't forever… and here I am. With no end in sight. With two more kids than when I came. Both born abroad.
Pandora's Box is open – there is no coming back. Kids or no kids. Getting it out of your system doesn't really exist it only makes you want more. And, chances are, even if you do go back, your heart will always be abroad somewhere.
I am going to learn a new language
Learning a language is hard stuff. Even if you make flash cards. Even if you practice it. Even if your mom and dad speak it. It's even harder maintaining it. Really learning a language requires practicality – use – so while learning Dutch would be cool, if your next move is to Mexico, the chances of using Dutch are close to nul.
I am going to become an experienced, world-traveling guru
Survey says…

Living abroad isn't an open, around the world ticket and while I might fly more often than the average person (twice a year) it is usually only to go home and stay with my parents in the suburbs of Jersey. I'm not jet-setting, globe-trotting, or gone walk-abouting. I still spend hours-days looking for cheaper flights and never find them. I still Google how many ounces are permissible to board the flight with me because I always think it's 4 but its 3.4. I've left my passport at home before. None of my suitcases match, in fact, most have broken zippers and the previous trip's suitcase tags and somehow I always – ALWAYS – board the plane in full sweat.
Staying in touch will be easy peasy.
In this day and technology age, it is waaaaay possible to keep communication lines open with friends and family but that still doesn't mean it will be easy. Between work schedules, responsibilities, and time zones, well, you know what they say about the road to hell, right? I'd love to Skype every week with one of my favorite friends, but she lives in New Zealand now which means she knows what's happening tomorrow 14-hours before I do. Our small window through which we could communicate is small. Very small. Made smaller by our small children and their schedules. We settle for whatsapp. I'm grateful for whatsapp.
 I am going to rock this abroad thing.

No you won't. You will. But, no, you won't. We all cry sometimes. We all break. Living abroad goes against your nature. It takes you, with  everything you thought you knew and all of those things you thought were set in stone, and it drops you in Bizarro World; then shakes it like a polaroid picture. Even Achilles had his heel.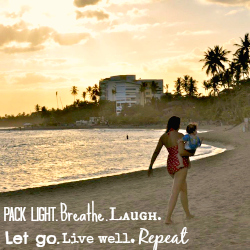 Photo Credits:
Daniel Oines –
Family Feud
(adapted by Expat Village) Christopher Matson –
Crying