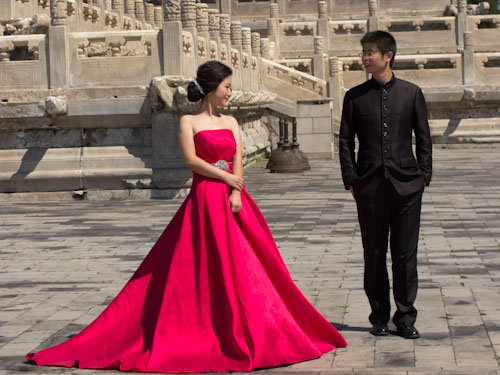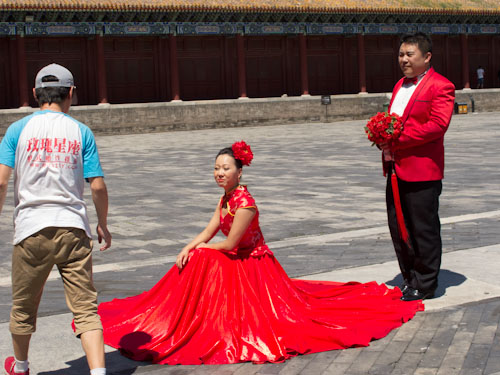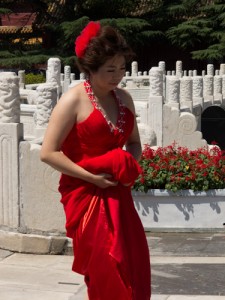 It was a delight this summer when my daughter, Elisa, and I stumbled upon a plethora of brides getting their photos taken in perhaps one of the most beautiful backdrops in the world: Beijing's Imperial Ancestral Temple Park, which is adjacent to the Forbidden City.
Living in Hong Kong and Singapore, one could forget that Chinese brides traditionally wear red, which is considered lucky in local culture.  Instead, many today opt to follow western custom and don white for their big day.  They feel it is more modern and stylish.
On this day, the sky was a brilliant blue, the air was clean, and tradition ruled.  My own daughter was having her photo taken in this nearly deserted location.
Indeed, our only company was that of the brides, nervous and lovely in red, with their photographers, grooms and beauticians – tasked with keeping them fresh amid the searing heat – in tow.
For more travel photos, visit Delicious Baby.