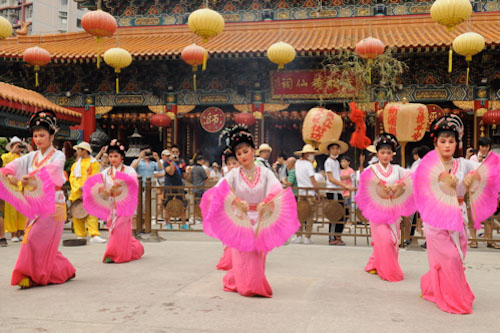 One of the things I love most about living overseas is learning about the local holidays.  This has certainly been the case  in Asia, where there are no western counterparts to many celebrations.  The most intriguing I've come across is the Hungry Ghost Festival, celebrated among Chinese people across Asia on the 15th day of the 7th lunar month (roughly August/September on the western calendar).
The Hungry Ghost Festival, which runs for a month or so, presents a different take on traditional ancestor worship, which is integral to Chinese religions and culture.  Honoring deceased relatives is so important that there are two holidays set aside each year for this purpose. During these festivals, people  sweep graves and burn offerings for loved ones who have died.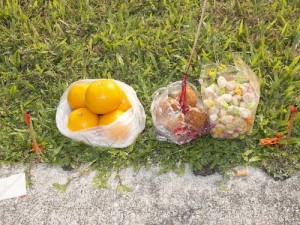 While some choose to venerate ancesters during the Hungry Ghost Festival, the primary focus is on restless spirits who have no one caring for them in the human world.  This may include people who died with no descendants (unmarried women, for example) or perhaps perished under nefarious circumstances. It is believed that on the first day of the festival, the gates of the underworld are opened for ghosts to walk among us. Many Chinese believe that those without families can be a rough bunch and prone to mischief during this time and must be placated.
There are a number of ways people choose to entertain and pacify the restless spirits.  Some will burn paper offerings, especially faux money called "Hell Notes" in large purpose-build barrels so that the ghosts will have currency in the underworld to buy things they need.  Others will burn incense to soothe the weary souls or leave fruit and sweets to satisfy a craving.  Finally, some communities will arrange for entertainment, building stages and hosting opera, dance and other musical performances to keep the spirits happy and occupied.  You'll often see seats left empty for these shows so that the ghosts have a place to sit.
In Singapore, I came across many makeshift alters along the road following the first night of the festival, but in Hong Kong I hit
the jackpot when I ventured to Wong Tai Sin, a local Taoist temple.   As my daughter lit incense, I was shooed aside to make room for a dance troop, who had come to perform for any wandering spirits who might be present.  Whether or not there were any ghosts nearby, I cannot say, but I, at least, enjoyed the lovely fan dance and traditional Chinese musical performance immensely.
A great book to read, which tells the fictional story of a Hungry Ghost searching for peace in the afterlife is Peony in Love, by Amy See.