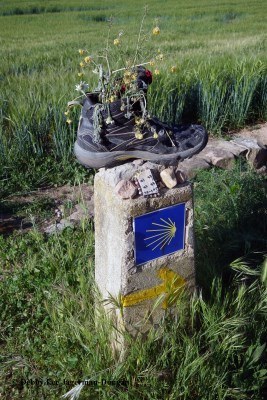 In last week's blog about Directional Symbols and Signs of the Camino de Santiago, I mentioned the cement marker. Cement markers are a few feet high and are an aid to navigation along the Camino de Santiago. They contain the scallop shell, and/or the yellow arrow, two of the directional symbols of the Camino de Santiago.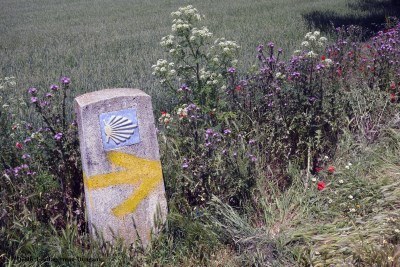 Some pictures in that previous blog included cement markers with scenery in the background. Now I want to share some close-up pictures of these directional cement markers of the Camino de Santiago to show the variation in them, even though they serve a common purpose of directing you to the cathedral in Santiago de Compostela.
They vary in color and style, such as in the yellow-scallop-shell-with-blue-background and a yellow arrow cement marker, and the red scallop shell cement marker above, and these below: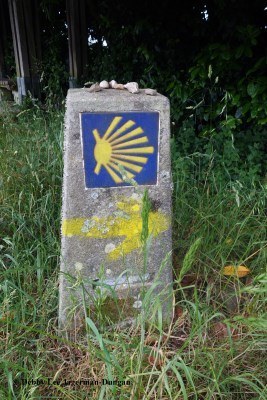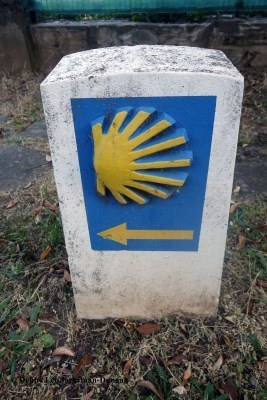 People place symbolic rocks on top of the cement markers: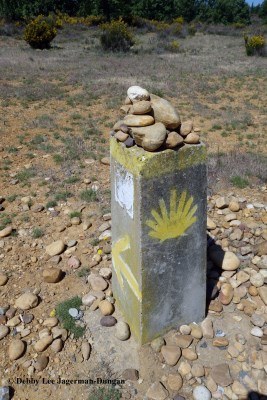 Or flowers with rocks: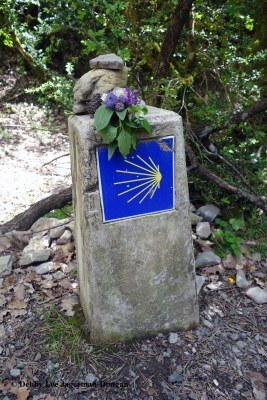 People leave their worn out shoes behind and abandon them on top of cement markers, such as the first picture of this blog, and these: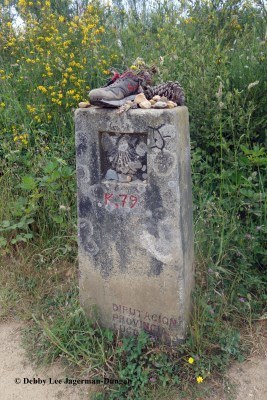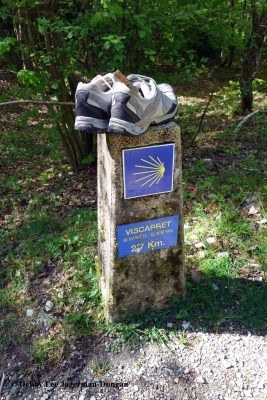 They make a good resting place for hiking poles: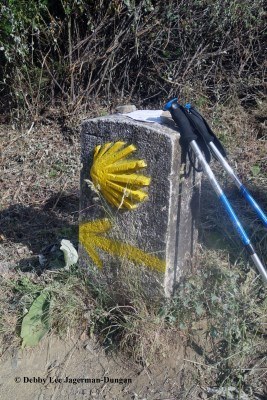 People add their artistic expressions to the markers, such as hearts and rainbows: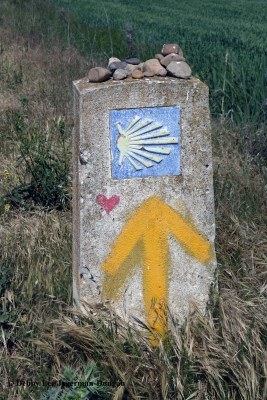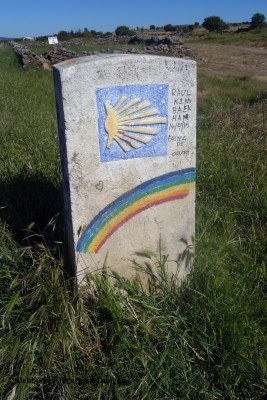 The post office has utilized this one to rest their mail box:

Here are a few more color variations: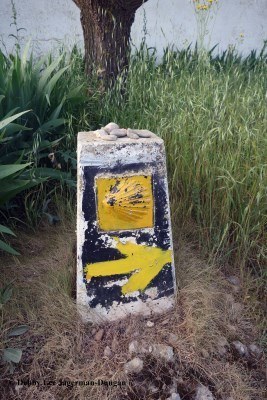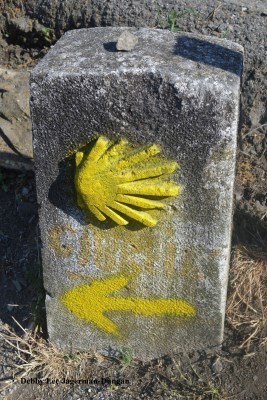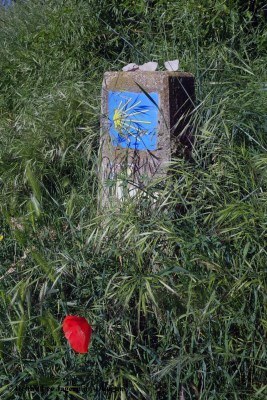 Many cement markers have the name of the town you are near, and/or how many kilometers you have left to go till you reach the cathedral, such as this significant one at 100 kilometers: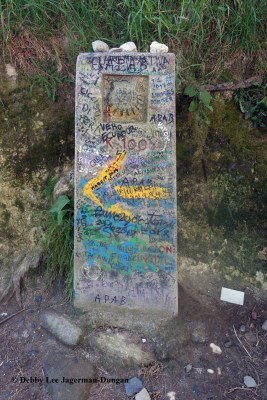 The words "ultreïa et suseïa" have been added to this cement marker. These words can be translated into a few different variations including "onwards and upwards," and can be used as an exchange between pilgrims – one says "ultreïa," the other says "et suseïa" – encouraging each other to keep on walking.
And when you reach the outskirts of Santiago de Compostela with not much further to go to the cathedral, you see this cement marker: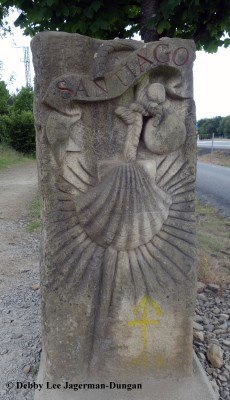 Sweet Travels!
For more blogs about my 502-mile, 47-day journey across northern Spain and up the Atlantic Coast, please visit my Camino de Santiago category.
Want to stay up-to-date on all my departures? Follow me on Facebook, Pinterest, and/or RSS/email.