It took 346 years to construct, between 1221 and 1567. Well, ok, I guess it took 146 years to construct due to a 200 year hiatus in the middle of those years. But who's counting, right? I mean when you marvel at its grand size, its fabulous architecture, and its intricate arts, you can accept how long it took to create. It is the Burgos Cathedral, and one of the most fabulous cathedrals that I have seen in all of my travels.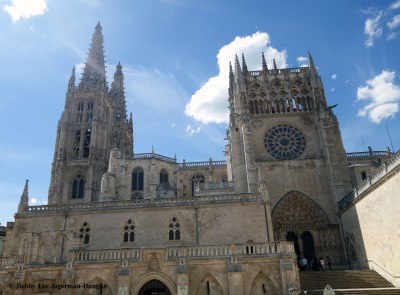 It was a good thing that I was in Burgos on my only rest day off while walking the Camino Francés in order to buy new shoes that would help heal my blisters. Because after shopping for my Tevas, I spent several hours during the rest of my afternoon walking around the outside and inside of this cathedral. Due to its size (the plan of the Burgos Cathedral is based on a Latin Cross in the proportions of about 194 feet by 276 feet), and its absolute beauty, I stood staring in awe at both the exterior and interior architecture, sculptures, paintings, stained glass windows, and other art.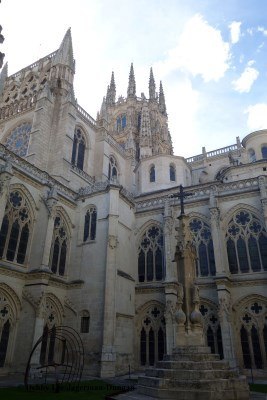 The Burgos Cathedral is dedicated to the Virgin Mary, and often referred to as "The Work of Angels." It is considered "the masterpiece of Spanish Gothic architecture," and is designated as a Unesco World Heritage Site.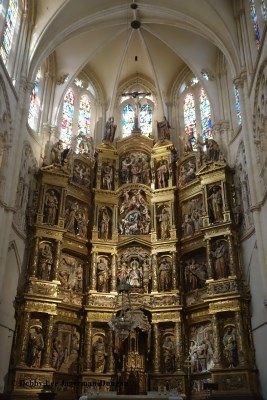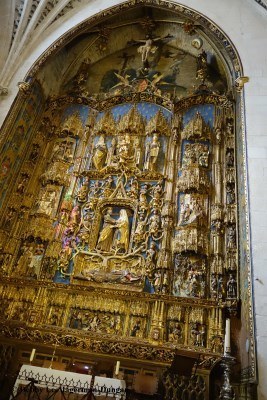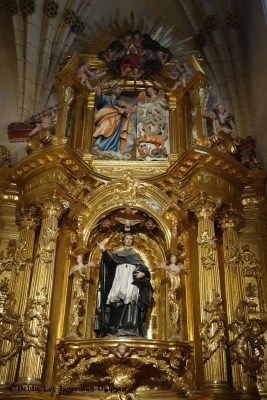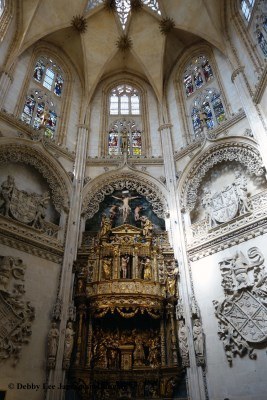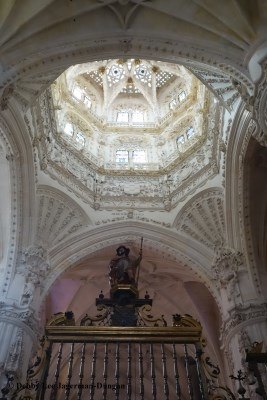 The Burgos Cathedral is located approximately on the 180th mile of the 482-mile Camino Francés. But it doesn't matter if you walk here, drive here, or fly here, I highly recommend a visit to the Burgos Cathedral on the Camino de Santiago.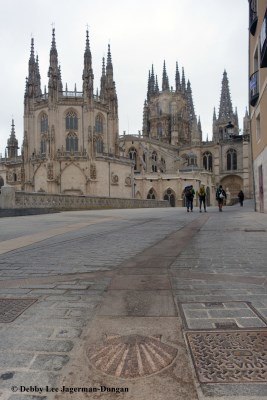 Sweet Travels!
Some information in this blog obtained from UNESCO
For more blogs about my 502-mile, 47-day journey across northern Spain and up the Atlantic Coast, please visit my Camino de Santiago category.
Want to stay up-to-date on all my departures? Follow me on Facebook, Pinterest, and/or RSS/email.