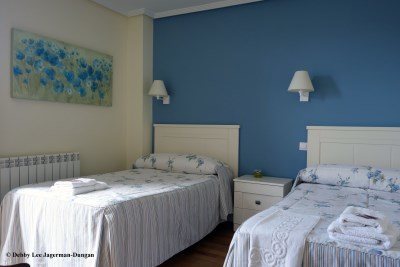 Hola. ¿Es posible hacer una reservación para una persona en una habitación privada para mañana por la noche por favor? Gracias.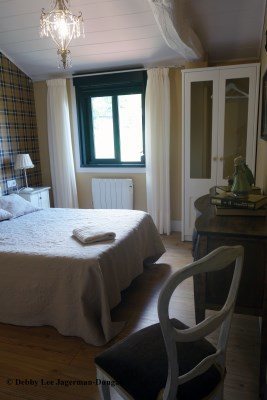 Hello. Is it possible to make a reservation for one person in a private room for tomorrow night please? Thank you.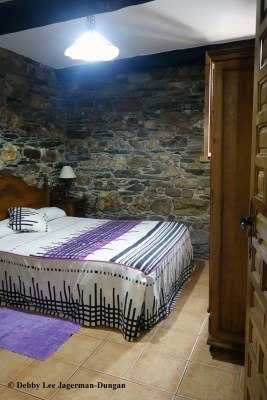 With this phrase I was able to reserve my own comfortable, quiet, private accommodations during my 502-mile walking journey across northern Spain on the Camino Francés, and up the Atlantic coast of Spain on the Camino Finisterre-Muxía.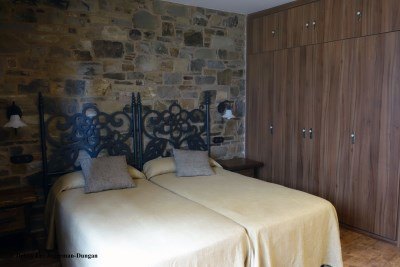 Most people walk each day until they feel like stopping, and then find the nearest albergue to sleep in. An albergue on the Camino de Santiago is similar to a hostel. It is a place with shared rooms for sleeping with anywhere from 2 to 4 to 6 to 10 to 20 to 100, yes 100, other people. Albergues are a great way to meet people, and they are inexpensive. Many albergues offer communal meals, or a place to cook your own food. I spent a few nights in albergues here and there on my Camino.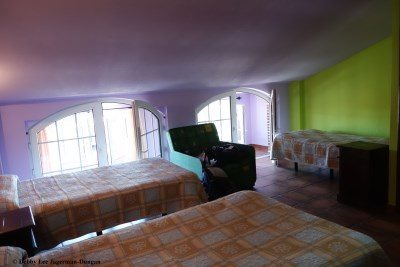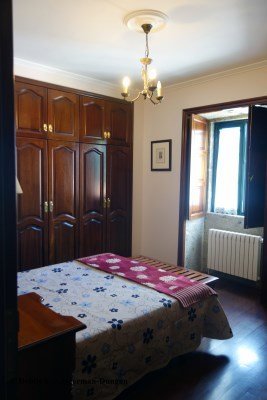 However, for me, I really prefer my privacy. I like to be able to spread out my belongings throughout a room, to have my own shower, and also to get a good night's sleep. There are snorers on the Camino. And when you are in an albergue, you hear the snorers. Yes, you can use earplugs, which I did when I slept in an albergue. But then I couldn't hear my alarm go off either. Although the scurrying and rustling around of others in the room woke me up even before my alarm went off anyway.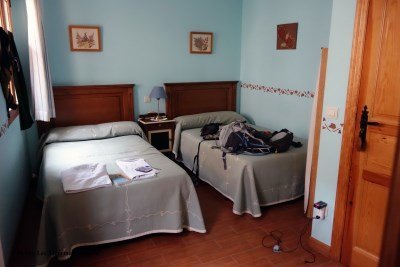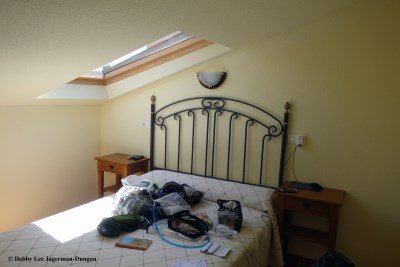 I like to sleep through the night without hearing snoring, without ear plugs, and to wake up when I wanted. Therefore, I decided to stay mostly in private accommodations during my Camino. I even wanted to make sure that I had one of these private rooms each night, so the previous day when I was sitting quietly in my current private room, I would look through my guidebook, decide how many miles I wanted to walk the next day (which was an average of 10 miles a day for me), find a place that offered a private room, made a phone call, and using the above phrase I made a reservation. Fortunately, my cell phone worked very well in Spain, and even though my Spanish pronunciation is not that great, I was able to secure private rooms quite easily. They usually just asked for my name in return, and an approximate arrival time.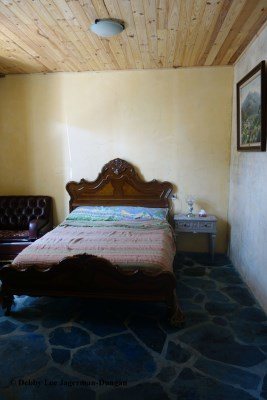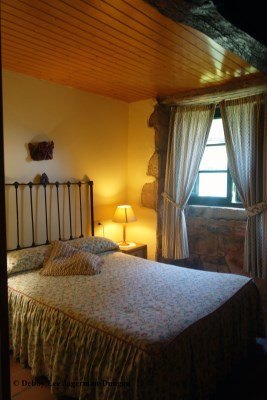 Most of these private accommodations are in Pensions, Casa Rurals, and small hotels. Others are actually a private room as part of an albergue. I didn't feel lonely, loved my privacy, and still had opportunities to meet other people, such as during meals and while walking.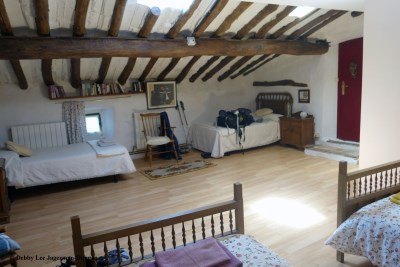 A great majority of the private accommodations on the Camino de Santiago that I ended up staying in were very nice! They were clean and comfortable. A few of the rooms were quite basic, some were just the right size for one person, some could sleep up to four people (even though I had them to myself), some were eclectic-looking, and others had some very nice charm. For an average of about 35-40 Euros per night, I was happy, and it was quiet. And you can see in some of these pictures, I was able to spread out my belongings.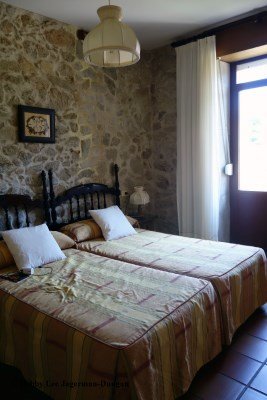 Even many of my private bathrooms were quite nice.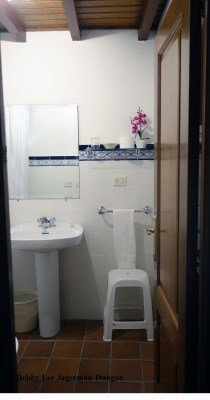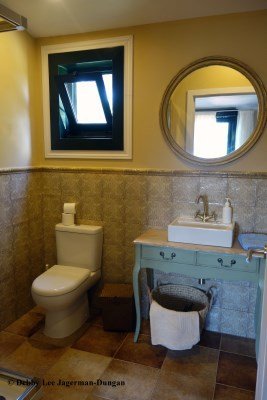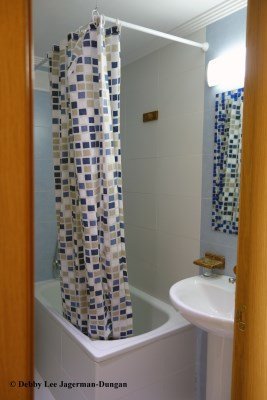 And I also had a few rooms with some great views out the window, including this one of the water in Muxía: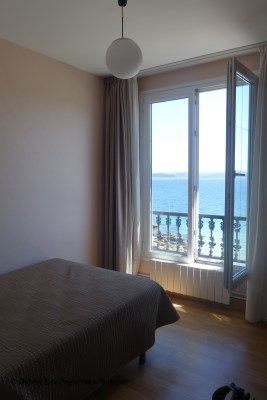 Between reserving and sleeping in my own private accommodations, and using mochila transport services so that I only needed to carry a day pack of about 5 pounds, I was loving my Camino!
No matter what your choice is for sleeping accommodations on the Camino de Santiago, I hope you sleep well!
Sweet Travels!
For more blogs about my 502-mile, 47-day journey across northern Spain and up the Atlantic Coast, please visit my Camino de Santiago category.
Want to stay up-to-date on all my departures? Follow me on Facebook, Pinterest, and/or RSS/email.