They say that there are over 1,800 historic buildings along the 482-mile Camino de Santiago route, Camino Francés. These buildings "consist of cathedrals, churches, monasteries, hospitals, inns and public works in 166 towns and villages."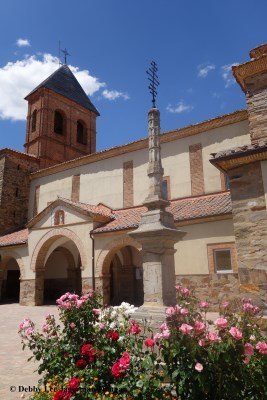 I made it a point to stop during my walk at all of the cathedrals and churches. If they were open, I would go inside. I would admire the art, relics, architecture, and spirituality of each one, whether a small church from a town or village, or a larger cathedral in the bigger cities. If the cathedrals and churches were not open, I would at least walk the entire way around the building, admiring the architecture and spirituality from the outside. And admiring the flowers.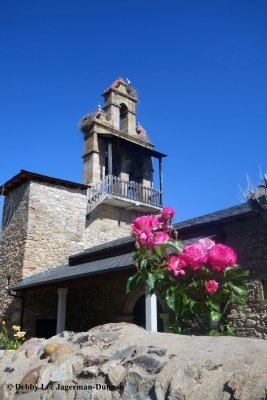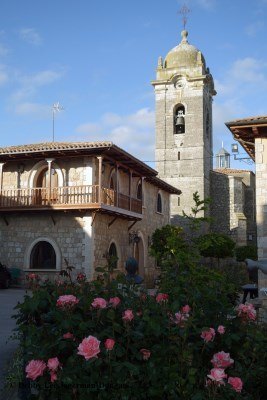 I took lots of pictures of these cathedrals and churches, both of the interior and the exterior. My favorite photos are the ones with churches and flowers along the Camino de Santiago.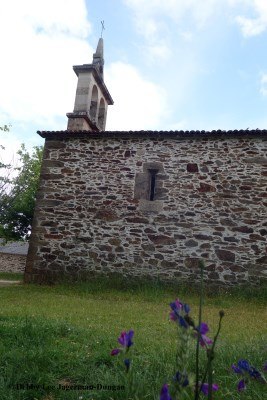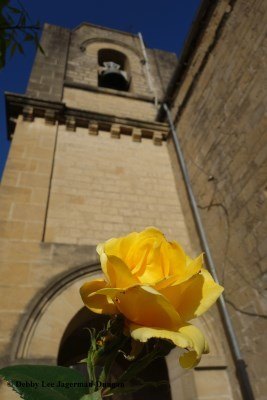 Sweet Travels!
P.S. Notice some storks and their nests on top of a few churches. A somewhat common sight along the Camino.
Some information and quote from World Heritage Site.Org
For more blogs about my 502-mile, 47-day journey across northern Spain and up the Atlantic Coast, please visit my Camino de Santiago category.
Want to stay up-to-date on all my departures? Follow me on Facebook, Pinterest, and/or RSS/email.