The fresh salty sea air, the soft sandy beaches, the sound of the crashing waves, the tranquility. That's what I loved about walking the 20 miles between Finisterre and Muxia along the Atlantic Coast in northwestern Spain. In my last blog I shared pictures of the four lighthouses I saw during my three-day walk. Now I share some of the beautiful ocean and beach scenery of the Camino Finisterre to Muxia.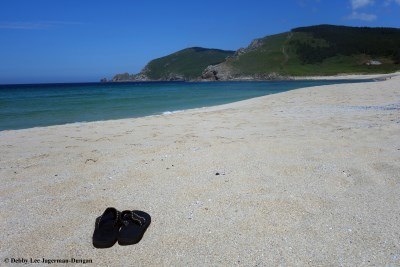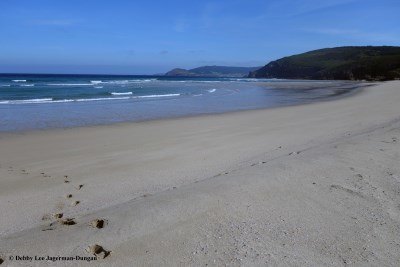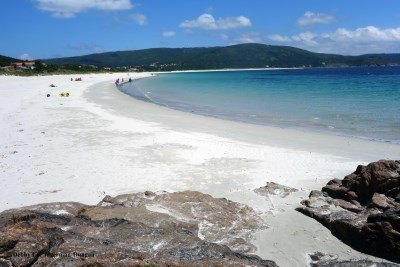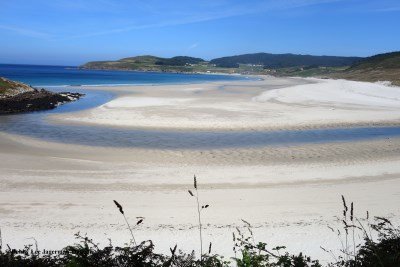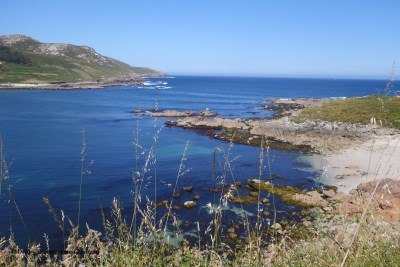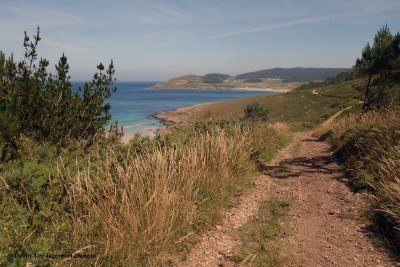 This last picture is the view from my hotel room in Muxia. I loved falling asleep to the sound of the crashing waves.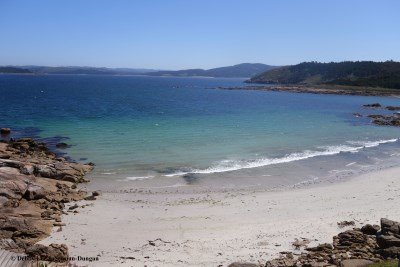 Sweet (and tranquil) Travels!
For more blogs about my 502-mile, 47-day journey across northern Spain and up the Atlantic Coast, please visit my Camino de Santiago category.
Want to stay up-to-date on all my departures? Follow me on Facebook, Pinterest, and/or RSS/email.