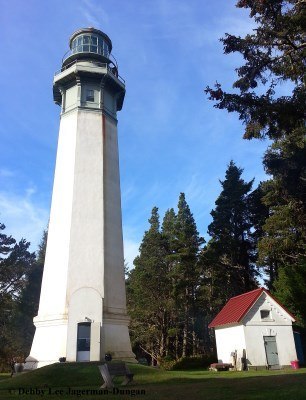 This past weekend, which happened to be Super Bowl weekend, my husband and I added another lighthouse to my Bucket List of visiting all the lighthouses in the state of Washington. To celebrate our birthdays, we did a weekend getaway to the town of Westport to see the Grays Harbor Lighthouse, the tallest lighthouse in Washington State, and the third tallest on the West Coast.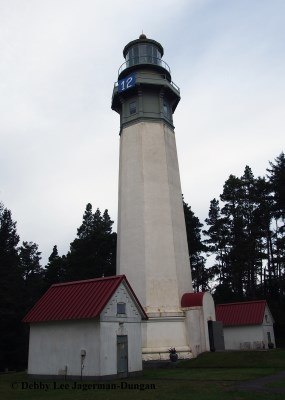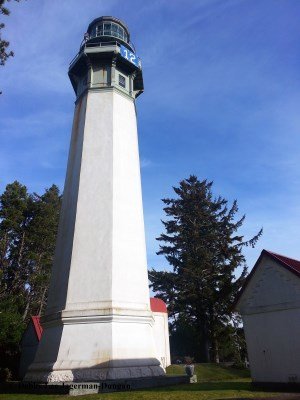 Commissioned in 1898, at 107 feet tall, we climbed 135 steps to the top of the octagonal shaped tower, for a beautiful view of the Pacific Ocean and surrounding area. And the view in the interior of the tower itself, looking up and down the spiral stairs, was quite impressive as well.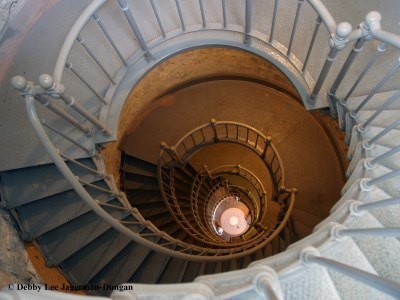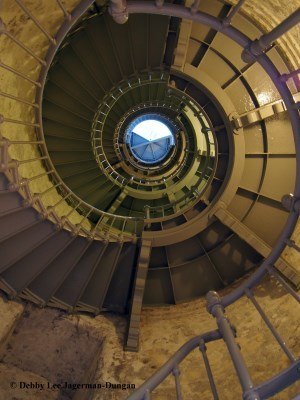 The Grays Harbor Lighthouse was originally located 300 feet from the Pacific Ocean, but was later moved to 3,000 feet away, and became automated in 1992. Unfortunately, the Keepers' and Assistant Keepers' quarters no longer exist.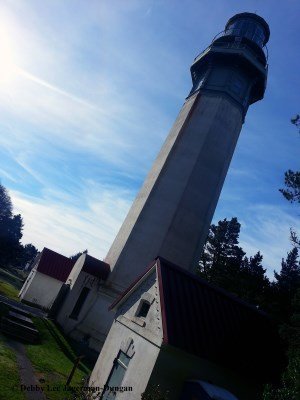 Located next to Westport Light State Park, after our visit to the lighthouse, my husband and I did a peaceful 2-mile walk along the beaches towards Westhaven State Park and the Marina District area of Westport. Here we visited the Westport Maritime Museum and saw a rotating Fresnel Lens from nearby Destruction Island Lighthouse, in use from 1891 to 1995. The light brilliantly reflected on the walls of the room.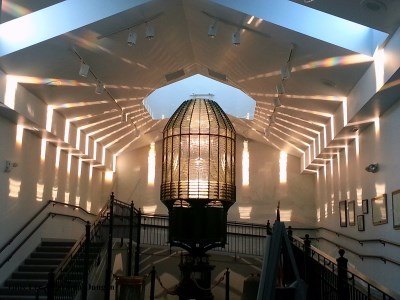 After some fish and chips, we walked back on the beaches to the lighthouse to where our car was parked, walking by the light of the moon. To top off our weekend, after staying in a Bed and Breakfast, the next day we visited a lighthouse we had seen once before, the North Head Lighthouse.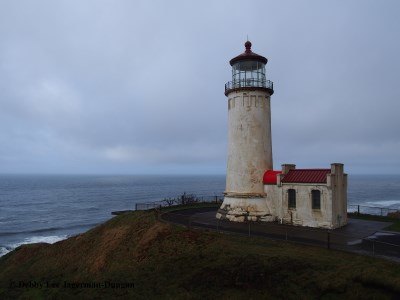 It was a wonderful birthday weekend getaway!
Sweet Travels!
Please visit my Lighthouse Category for more of my blogs about the lighthouses that I have seen.
Information in this blog obtained from:
Lighthouse Friends – Grays Harbor Lighthouse
Westport Maritime Museum