"We thank Thee for the sheep, whose wool has clothed and sustained many Cotswold generations…"
From "The Cotswold Prayer of Praise"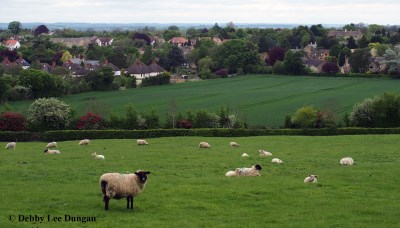 There are many reasons I loved walking 12 days in the Cotswolds: The timeless villages, the historic churches, the bright yellow fields of rapeseed in bloom. The colorful flowers growing on the walls of the buildings, walking through pastures of horses and cows, the green scenery of the rolling hills. But most of all I loved walking next to the sheep. Yes, literally walking through farms right next to the sheep. I know it sounds silly, but I loved hearing them "baaaaa," seeing the little lambs frolic or feed on their parents, admiring them lounging on or eating the grass, and…watching carefully where I stepped. Now that I have been home for a few weeks, I still say to my husband, "I miss the sheep!"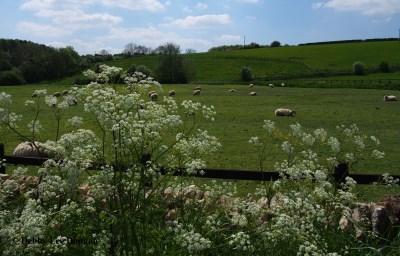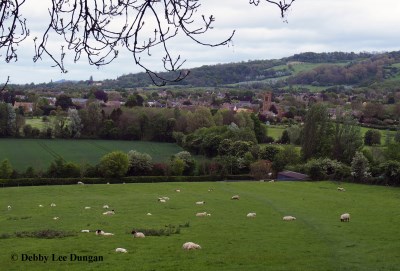 Designated as an Area of Outstanding Natural Beauty, the Cotswolds are located in south central England, consisting of an area approximately 2,250 square miles. The word "Cotswolds" itself is a combination of two old-English words which literally translate to… "sheep hills." Historically, during the Middle Ages, the Cotswolds were "the heart of England's vast wool trade" due to its abundance of sheep. "The wool was sometimes called 'The Golden Fleece,' partly perhaps because it brought such wealth to England but also because it could be made into 'Cloth of Gold,' [fit for] priests and kings." With this great prosperity from hundreds and hundreds of years ago, because of the sheep and the wool business, manor houses, tithe barns, abbeys, and "wool churches" were built in the Cotswolds, many still standing today. The highest hill in the entire Cotswolds area is approximately 1,000 feet high.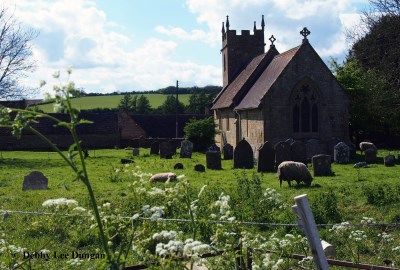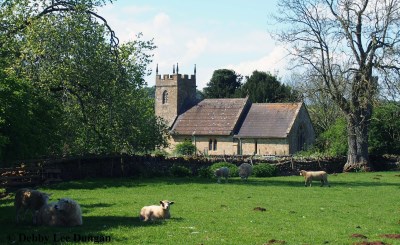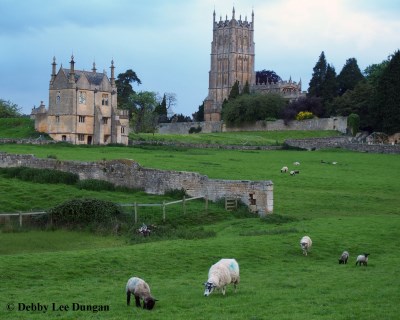 For those 12 days, my husband and I walked three to ten miles a day, from village to village, in various areas of Cotswolds. The land in most of England is considered "public rights of way," meaning that land that we might consider private and trespassing on in the U.S., is free to walk through in England. There are established roads, paths, or tracks throughout the countryside, the towns, and even literally going through someone's "private" property. (Hence, walking through yellow fields of rapeseed, and farms of horses, cows, and sheep.) I think it is a wonderful concept, allowing you to roam almost anywhere. We had several maps and detailed instructions (laminated and water proof) for our walks, guiding us through the maze of fields, farms, pastures, rolling hills, and other landscapes, connecting us to the villages.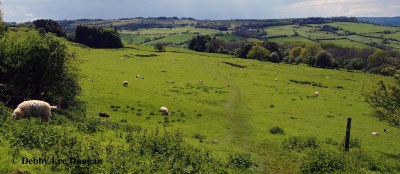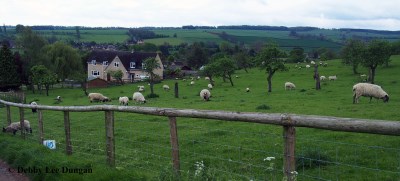 Our travels to the Cotswolds derived because my favorite way to travel lately is to walk all day, sleep in beds and breakfasts at night, and not have to pack up each morning to go to the next location. Many people who walk in the Cotswolds follow the "Cotswolds Way," a 100-mile path running approximately north to south (or south to north) through the area. To do that though, you need to stay in a different accommodation each night.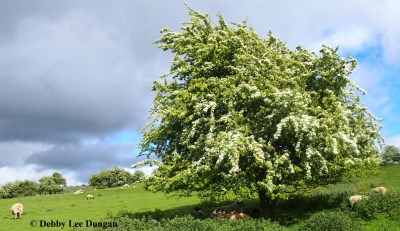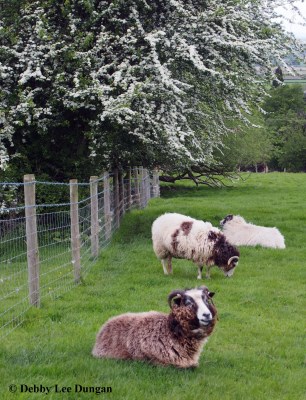 With the help of Footpath Holidays, we were given an itinerary that we loved. Sometimes staying in one bed and breakfast two to four nights in a row, doing day walks in an area, and then moving onto another area for a few nights. We didn't have to carry a large backpack any of the days because many walks in England can be supported by drivers transporting the majority of your belongings to the next accommodation as needed. For these walks, you can also be driven to a starting point for the day and/or picked up at the end of the day. Thus we just needed to walk with a day pack, didn't have to pack every morning, and could walk at a comfortable pace with plenty of time to visit all the sites, villages, and churches that we wanted. We loved this.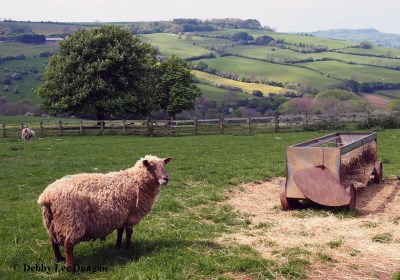 The logo for the Cotswolds Area of Outstanding Natural Beauty is a "Cotswold Lion." The "Cotswold Lion" is actually a sheep. While there are not as many sheep as there were in the Middle Ages, there are more than 50 flocks of sheep in England, mainly in the Cotswolds, of which you can walk right next to and appreciate. I miss the sheep!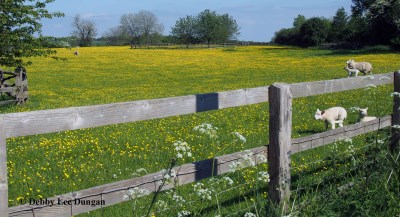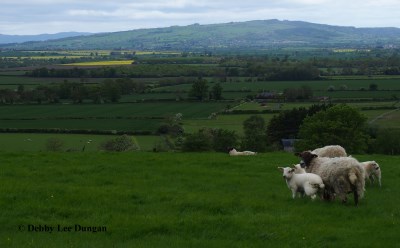 Sweet Travels!
Footpath Holidays organized our journey to the Cotswolds, and provided a small discount on our total fees. All opinions in this blog are my own. Some factual information and quotes in this blog obtained from the following:
Visitor's Guide to the English Cotswolds: 2nd Edition, Blair Howard
Right of Way and Open Access Land, GOV.UK
Tales from End to End, The Tale of the Cotswold Lion, John Eckersley
Cotswold Lion Sheep, Cotswold.Info