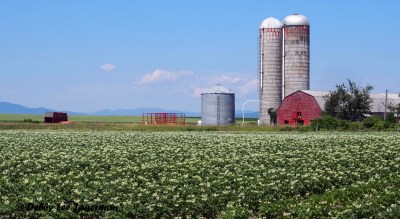 Whether you drive, bicycle, or walk (like I did) the 42-mile Chemin Royal (Royal Road) that encircles Île d'Orléans, the landscape will not disappoint! Being an island, there are many opportunities to view the Saint Lawrence River, and the land beyond – Québec City, Canada to the north, and part of the Québec Province to the south. With agriculture being the main economic industry on the island, the farmland, with its farmhouses, barns, fields, and crops, are quite picturesque. Occasionally, you even get a combination of both the farmland and the river scenery of Île d'Orléans at once! Beautiful!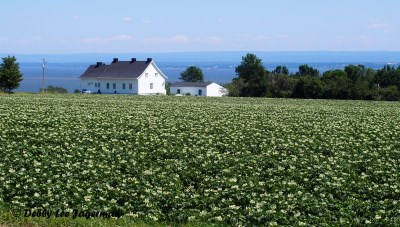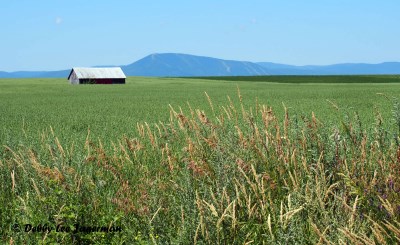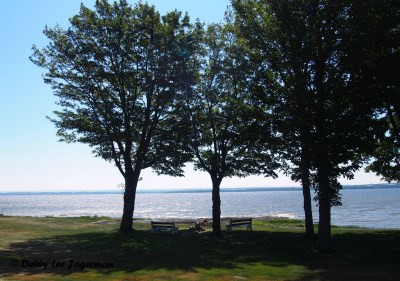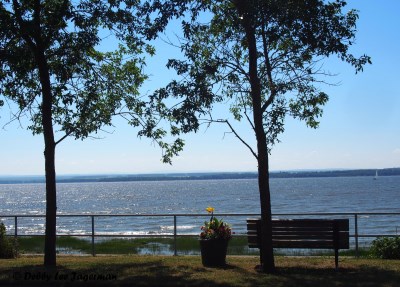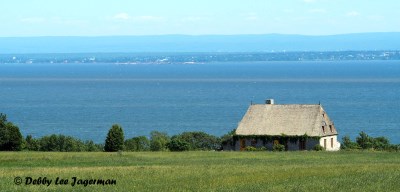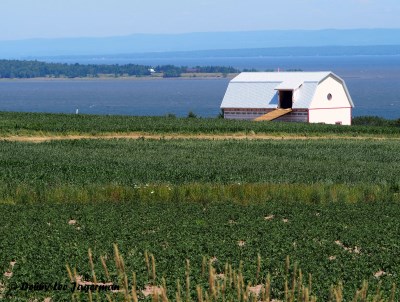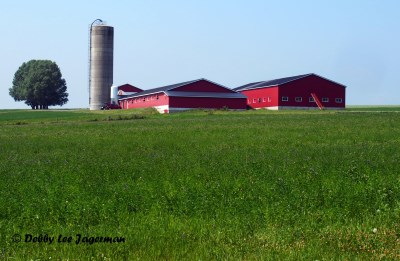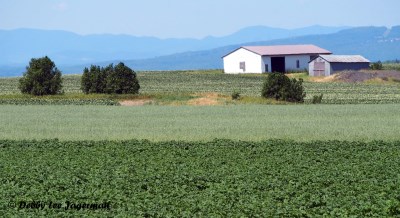 So my 33rd and 34th reasons, out of my 42 reasons to visit the island, are the farmland and the river scenery of Île d'Orléans.
Sweet Travels!
To recap my first 32, out of 42, reasons to visit Île d'Orléans:
#1. The Quiet.
#2 through #4. The Chocolate Shops.
#5 through #10. The Wineries, Cidreries, and Vinaigreries.
#11 through #16. The Churches.
#17. The Aroma of Lavender.
#18 and #19. Recycled Folk Art and Textile Weaving.
#20. Strawberry Season.
#21 and #22. Strawberries, Raspberries, and Blackcurrants. Oh my!
#23. The Mailboxes.
#24 and #25. The Art in the Garden and The Garden of Arts.
#26 and #27. Procession Chapels and Roadside Crosses.
#28 and #29. Maple Syrup and Cheese.
#30. Parc Maritime/Maritime History.
#31 and #32. Woodworking and Blacksmithing.
My walking tour of Île d'Orléans was sponsored by Tourisme Québec (Québec Original) and Québec City Tourism (Québec Region). For more information, please visit:
Tourisme Île d'Orléans
Quebéc Region
Quebéc Region-Québec City and Area-Île d'Orléans
Quebéc Original