"Never understood a single word he said but I helped him drink his wine…and he always had some mighty fine wine." — Three Dog Night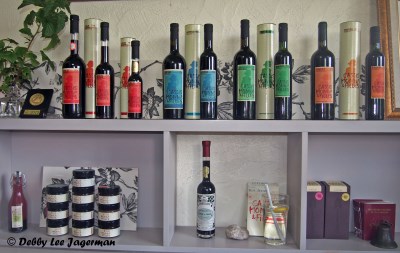 I know it's a tongue twister of a title, but your taste buds are definitely in for a treat with this blog! Yes, with my last blog on the chocolate shops of Île d'Orléans, your sweet tooth was well satisfied. But now we shall sample some of the wineries, cidreries, and vinaigreries of Île d'Orléans, an island near Québec City, Canada!
First we'll start with the wineries that specialize in everything…wine…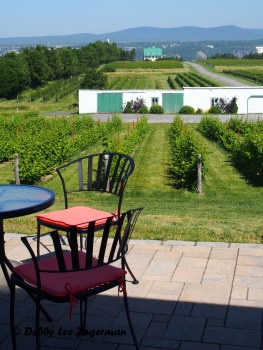 With 12 acres of land dedicated to growing wine grapes, which includes 13,000 plants, Vignoble de Sainte-Pétronille offers "authentic local wines made from grapes harvested in [their] nearby vineyard." From whites and reds, to rosés and grape mistelles; from ice wines to champagne-style wines. Wait, ice wine? What is that, you ask? Well after first tasting a light, sweet, and fruity white wine, followed by a drier, woody white wine, followed by a dry red wine, I had the chance to find out what an ice wine is. What a treat! While Vignoble de Sainte-Pétronille has several ice wines, some white, I tried the red ice wine. It is a sweet, dessert wine, made from frozen grapes that have been defrosted. The water is removed from the grapes, so only the sugar is left, thus its definite sweet flavor. If you take home a bottle of ice wine to accompany your favorite meal, or just to drink it by itself, the best way to serve this wine is to put in the freezer for 10 minutes before serving.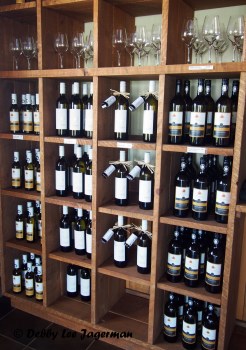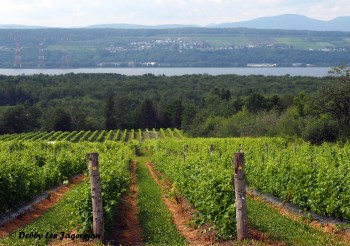 Bacchus, the ancient Greek and Roman God of Wine, and an early name given to Île d'Orléans because of its abundance of vines growing on the island, the second winery we shall sample is Vignoble Isle de Bacchus. This winery makes 50,000 bottles of wine a year! Now that's a lot of wine. I sipped on a couple of whites, rosés, a red, and three wines with added sugar, which were definitely sweet and tasty. Vignoble Isle de Bacchus has an internationally-renowned ice wine, along with a kir, aperitifs, and liqueurs. With over 27 acres of vineyards, this winery has won multiple provincial and national awards.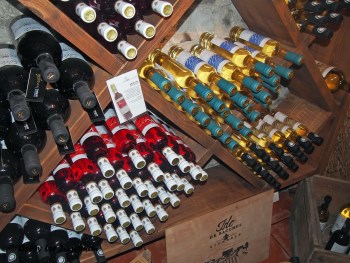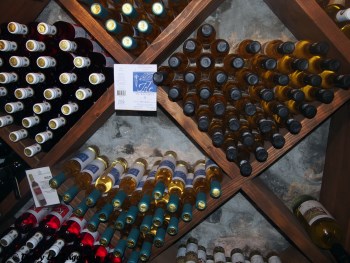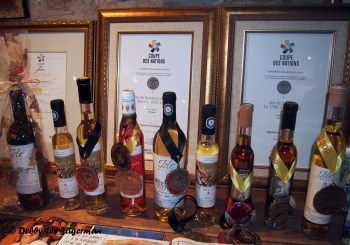 Now when you think of wine, you usually think of grapes, right? Well, have you ever thought about black currants, a fragrant purplish-black colored berry, which is both sweet and acidic, as being used for wine? That is the specialty of Vignoble Cassis Monna & Filles. All of their wines, liqueurs, and other delicacies are made with black currants, no grapes at all, and to me that was a great change for my taste buds. Locally harvested on Île d'Orléans, did you know that black currants not only have a potential for therapeutic purposes, but also that just about every part of the black currant, including the buds, the fruit, the leaves, and the seeds, can be used make products, such candies, creams, lotions, perfumes, even tea, medicines, and essential oils? And more than that, the fruit of the black currant is full of vitamin C and anti-oxidants, the leaves are rich in flavonoids with anti-inflammatory properties, and its oil is a source of essential fatty acids, omega 3 and 6. Vignoble Cassis Monna & Filles offers four kinds of black currant wine, in their colorful labels of red, orange, green, and blue. When you visit this winery, there is also a very informative onsite museum telling you all about the black currant, what it is, its origins, harvesting, and the six steps of making a liqueur out of black currants.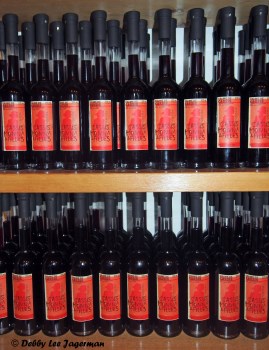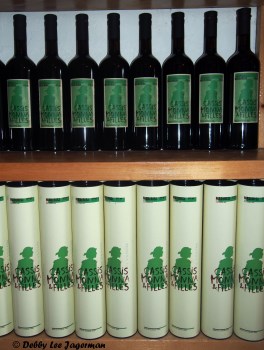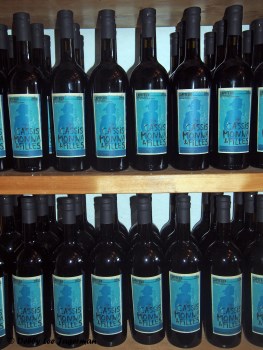 Now onto cidreries that specialize in everything…apple…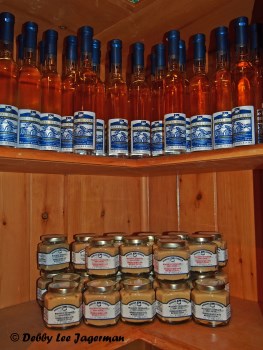 With 45, yes 45, different homemade products all made from locally grown, organic apples, your taste buds are truly in for a treat at Cidrerie Domaine Steinbach. Their main specialties are their ciders, including ice cider, dry cider, and raspberry apple, or strawberry apple cider. They also have a specialty of apple cider vinegars, which comes in a variety of flavors like thyme and garlic, rosemary, tarragon, raspberry, blueberry, and even just "plain" apple cider vinegar. They've also got juices and jellies and jams. Some flavors of these include red pepper jelly, and cucumber jelly, and jams with apples combined with blueberry, raspberry, or mango.
And mustards and chutneys and relishes and salsas and preserves and pâtés and salad dressings. Oh my! To be more specific, Cidrerie Domaine Steinbach's mustards come in both sweet and savory varieties, such as maple mustard, honey mustard, tomato and basil, and tarragon mustard. There's even an apple ketchup and apple butter. (I know I'm starting to sound like I'm just making a list of their products, but it is sure a very tasty list!). And if you thought that wasn't enough, how about their apple and lemon jelly, coffee jelly, and well, my all-time favorite….chocolate jelly!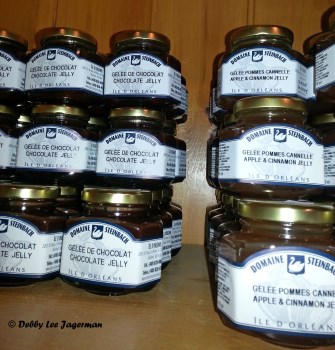 The first cider house on Île d'Orléans, with 3,500 apple trees on 6 acres of land, and producing 15 types of apples, is the Cidrerie Verger Bilodeau, where you can taste a variety of ciders with increasing degrees of alcohol in them. Their specialty, three different ice ciders, (seems to be an "ice" theme going on here), are made from frozen apples, which are great to serve with cheese, pâté, and even dessert. They have a cider that has been aged for three years, and is sweet like a port, and a sparkling ice cider, with bubbles like champagne. Here I go with my tasty lists again…They offer ciders flavored with maple syrup, strawberries, raspberries, or even black currants. At Cidrerie Verger Bilodeau you can get apple butters, apple jellies, apple mustards, apple syrups, apple cider vinegar, and apple juice. And my all-time favorite…apple pie!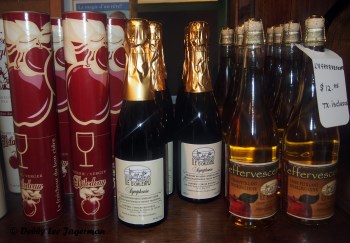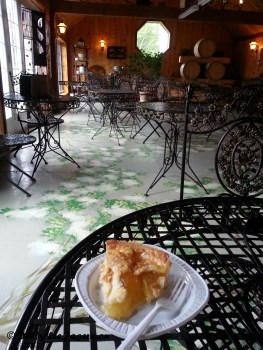 Finally, your taste buds will appreciate a vinaigrerie that specialize in everything …vinegar…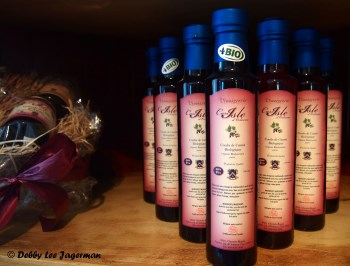 I never knew there could be so many flavors of vinegars. And most vinegars at the Vinaigrerie Boutique Cass'Isle d'Orléans are certified organic nonetheless, some made from black currants grown on their own organic black currant plantation. Vinegar and black currant products are their specialties, and with the union of the two, you get their organic black currant wine vinegar. Tasty! They also have organic white currant wine vinegar, and organic red currant wine vinegar. Yes, three types of currants! I also tried a white balsamic vinegar, a very nicely aged 6-year old balsamic vinegar, and to go along with the ice theme, an ice cider vinegar. This shop also produces other products including their organic black currant spread, organic black currant purée, and black currant butter. Raspberry wine vinegar and red wine vinegar are also part of their list. Vinaigrerie Boutique Cass'Isle d'Orléans says that you can use their vinegars to "deglaze your sauces or gravies, stir fry your vegetables, cook your meats or flavor your salads."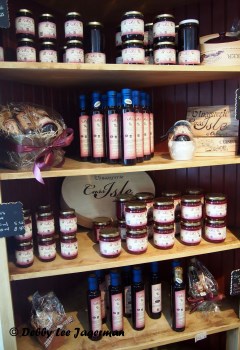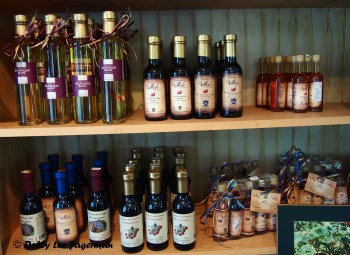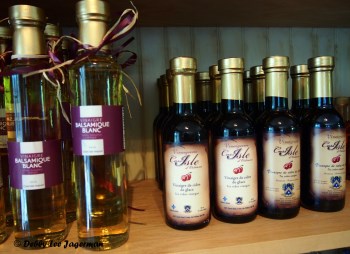 Your taste buds now have reasons #5 through #10 of the 42 reasons to visit Île d'Orléans. To recap, reason #1 is the quiet, and reasons #2 through #4 are the chocolate shops. While there are a few other wineries, cidreries, and vinaigreries of Île d'Orléans that I unfortunately did not get a chance to visit, these six certainly made my walk around the 42-mile Chemin Royal (Royal Road) that encircles the island mighty tasty!
Sweet (and tasty) Travels!
My walking tour of Île d'Orléans was sponsored by Tourisme Québec (Québec Original) and Québec City Tourism (Québec Region). For more information, please visit:
Tourisme.iledorleans.com
Quebecregion.com
Quebecregion.com/en/quebec-city-and-area/ile-d-orleans
QuebecOriginal.com