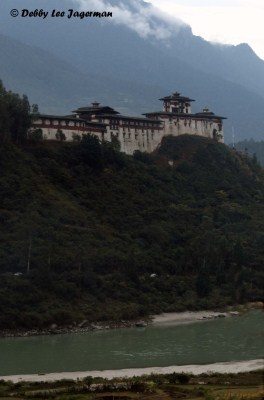 I was told by one of my Bhutanese guides that 374 years ago, a little boy was building a castle in the sand near the Punatshangchu River in Bhutan. His name was Wangdi, meaning "power to subdue."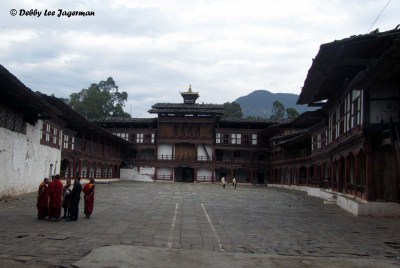 During that time, Zhabdrung Ngawang Namgyal, a great spiritual, cultural, and military leader, who is regarded as the founder of Bhutan, ordered the construction of many monasteries and dzongs throughout the country. Dzongs are fortress-temples, a combination of a place for both secular and religious authority, and today, each of the 20 districts of Bhutan has one.
So centuries ago, Zhabdrung saw the little boy building his castle in the sand, and asked the boy what is name was. When the boy replied Wangdi, Zhabdrung decided to build one of the dzongs on the hills above the river where the boy was building the castle in the sand. Thus the Wangduephodrang Dzong was built.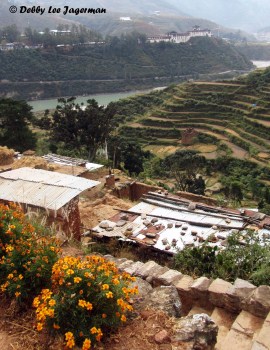 **********
I toured the Wangduephodrang Dzong, along with several others, during my near-month travels in Bhutan last October. In each dzong I visited, I was in awe of its size, its grandeur, and its beauty. The attention to detail in the architecture and art was amazing. I appreciated the importance of not only the dzongs, but also of the religious relics contained within.
In this particular dzong, I happened to see a classroom of monks studying, chanting and memorizing their prayers. Beautiful sounds, listing to the rhythm of their deep voices. Goes right to the heart.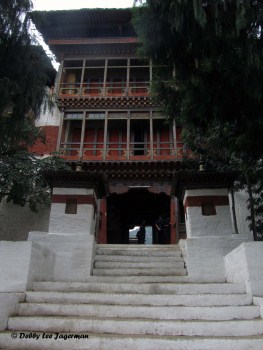 In this particular dzong, I also witnessed some of the Buddhist rituals that I had been learning about during my travels in the country.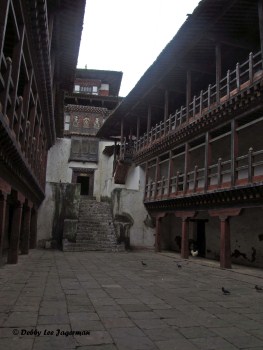 As with many parts of my travels throughout the country, visiting dzongs, as well as monasteries and temples, it really touched my heart how significant the Buddhist religion is to the Bhutanese.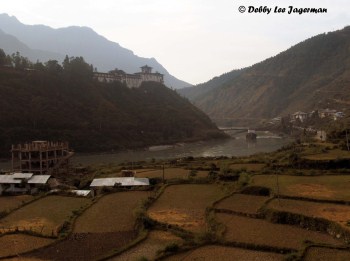 **********
So I was saddened about a week ago when I learned that the Wangduephodrang Dzong caught on fire and much of it burnt down. I took a look at my photos to remind me of what was lost, and have included them in this blog.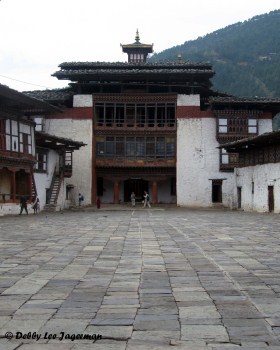 But I have also learned that all was not lost. While much of the building itself was destroyed, over 90% of the religious relics that were contained inside had been saved. Some relics were previously removed from the dzong, as it was under renovation. Other relics were saved during the fire by them being carried out, or actually placed in iron boxes and thrown into the bushes below, only receiving minor damage.
And most fortunately, not a single person was hurt in the fire!
**********
The Bhutanese will rebuild their treasured Wangduephodrang Dzong. They are coming together, collectively as a nation, to rebuild what was built centuries ago because a little boy was building a castle in the sand.
Sweet Travels!