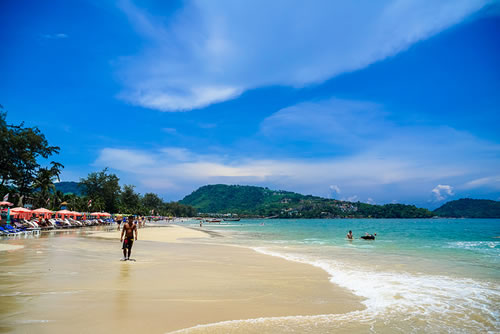 Each year since 2010, Allianz Travel Insurance has conducted a survey called the Vacation Confidence Index to determine how likely people will travel each summer.
This year produced some interesting results.
They found that more Americans will take a vacation this summer but will spend less money on their travels. (Vacation is defined as a trip of at least a week that's more than 100 miles from home.)

Specifically, the dollars spent for a trip is expected to go down by more than 13% but the number of travelers will rise by .05%.
I think this is a great sign of things to come because the increase is coming from millennials. Younger people traveling more! The reason for the decrease in spending is that they are using services such as AirBnB, Home Away, Uber, Lyft, GetAround and Feastly. In other words, they are making the most of technology and the ability to connect directly with providers in order to travel. By doing so, they're putting money into local economies and saving some bucks in the process.
Any time more people are out traveling, the better, no matter how they do it or how much they're spending (or not spending). The Vacation Confidence Index found that more than 60% of millennials trust in these services (commonly called the sharing economy), whereas only 37% of the overall population trusted them.
There are some downsides to these sharing economy services. For one, often times payment is required up front. A young person with less money to spend, might find this a roadblock.
Second, but also important, is the fact that more established/trusted methods of travel planning (such as online travel agencies like Expedia), are considered to provide better service and a higher quality product than the sharing services, where quality can be uneven.
It could very well be that as these sharing services improve in terms of usability, reliability and quality, their base of users will increase as well, ultimately further decreasing the cost we all spend on travel. For this reason, I'm interested to see next year's results.
Be Bold,
Beth
Want to stay up-to-date on all things Wanderlust? Follow me on Facebook, Twitter or RSS/email.
Disclosure: Allianz Travel Insurance is an advertising partner of Wanderlust and Lipstick. As always, they have no editorial control and all opinions are my own.
Photo credit:
Beach – Luke Ma via Flickr
Lyft car – Steve Rhodes via Flickr