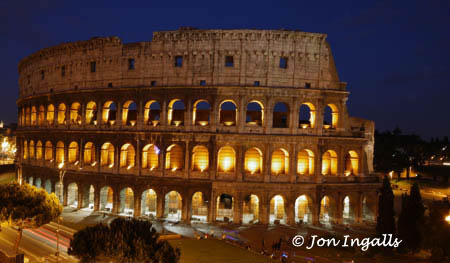 When I was a young backpacker, I probably missed experiencing a lot of sights. My goal was to see how far I could get my dollars to stretch, so my money went toward accommodations and food – the basics. I chose local (often uncomfortable) buses over more expensive trains. I stayed in hotels as cheap as $2/night (Bangkok, Ubud, Saigon to name just a few cities). By doing this, I was able to travel for long stretches of time such as my year-long trip through the Pacific Rim countries with just my backpack. But it meant that I didn't do a super deep dive into any one location unless I set up shop there for awhile like I did in Sydney (6 months) and Saigon (2 months).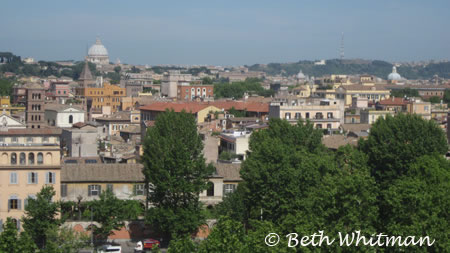 Now that I'm an adult, I have a few more bucks in my pocket AND I also see the value in doing guided activities with experts. Whether it's a cooking class in New Orleans, a half-day walking tour in New York City, a day-long hiking trip to Mt. Rainier or a full-on guided multi-day adventure, the value that one gets out of learning about a skill, activity or destination from someone who really knows their stuff comes back tenfold.
In Rome I learned this when Jon and I took a tour with Walks of Italy.�
As it was a Roman Holiday, so to speak, some of the usual sights (such as the Colosseum) were closed, so our guide, Simone, took us on a hybrid tour of the city, combining their Rome Driving Tour with a Pizza Making opportunity.
Simone's enthusiasm for her native city was infectious as she explained its history, pointing out the popular sights (Circus Maximus) as well as the often-overlooked ones (the Aventine keyhole).
One of our stops was Janiculum Hill (above), the second tallest hill in the city and an excellent viewpoint from which to take in the rooftops and bell towers. While the spring weather had been iffy, we were fortunate to experience blue skies and excellent views on this day.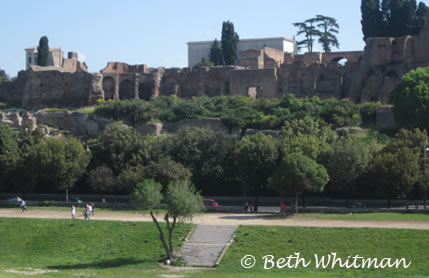 I probably got the biggest kick out of going to Circus Maximus. Not because there was a lot to see there but because the name sounds like something out of a Monty Python movie. What you should be looking at above is the track that sits just in front of the treeline. That's an ancient chariot racing track. CHARIOT RACING. You know. Like Chariots of Fire (yes, I know – see comments below). That's like from 500 B.C. Mind blowing.
Above on the left are the columns of Teatro Marcello (aka Teatro Marcellus). I love the juxtaposition of this truly ancient structure (13 B.C. but who's counting…) and the just plain old buildings.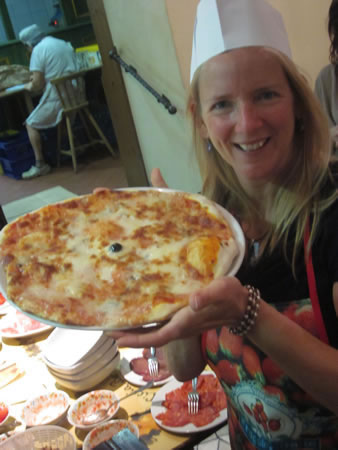 We ended the tour making our own pizza at a little restaurant that seemed off the tourist trail. (I'm a pizza snob but I took a keen liking for thin-crust pizza after that pizza making class and this has become our regular Friday-night feast.)
I had been to Rome on business in August of 2001. It was SO freaking hot. I came home feeling like the city was OK. But this trip, during the shoulder season and with a delightful guide, made me fall in love with it. I think I love it even moreso than Paris.
Well, maybe when Paris has the pizza thing figured out…
If you'd like your own tour of a city in Rome, Walks of Italy actually covers quite a few. In addition to Rome, they'll guide you through Vatican City, Venice, Florence/Pisa, Tuscany/Siena, Umbria and Milan.
Travel Well,
Beth