Here's a smattering of road signs in Europe. It's ones like these that help keep our roads safe. 🙂
Oh how this policeman loves his white sheetrock…
While this one finds it quite heavy…
This guy? Not so much. Looks like you'll end up in a guillotine
by going down this road…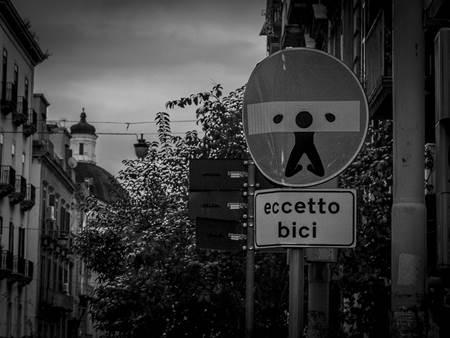 Need a wash? There's a car shower up ahead…
Which way do we go?
Careful, old vehicles up ahead…
No skulls on this street…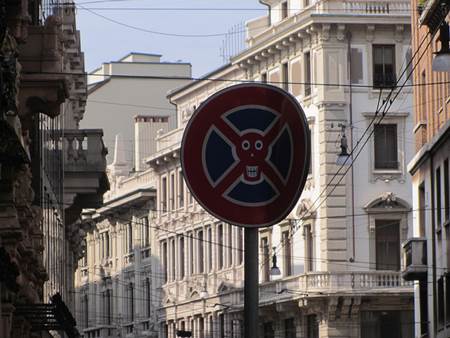 Boar crossing…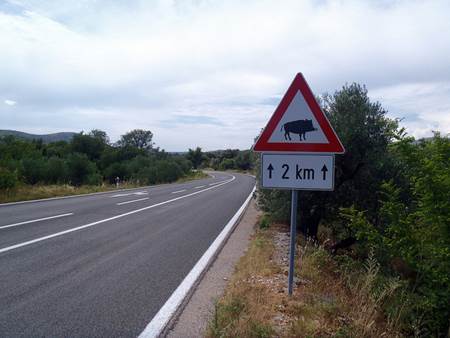 Yikes, but an excellent deterrent…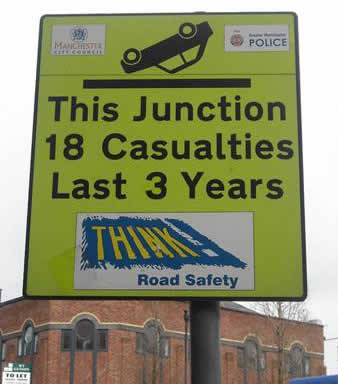 Exploding cards up ahead…
Not sure a cartoon drawing of a snail would slow me down.
Except to take a photo of this sign…
 Broadway dancers coming to a street near you…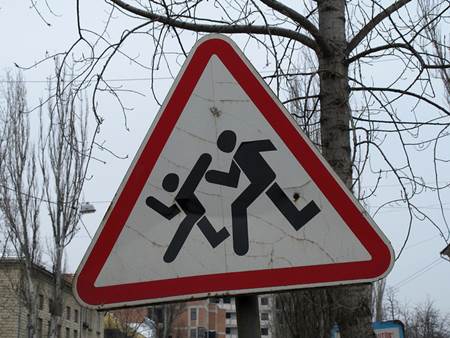 .
Happy noggin in one kilometer…
 
Don't mess with those ropes…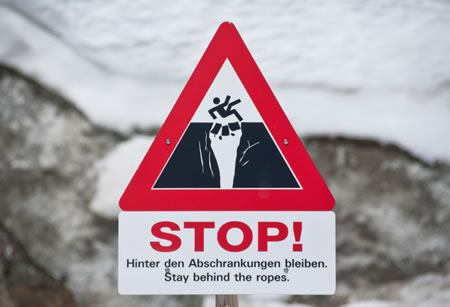 If you're in your car and you've seen this sign, it's too late…
Whoo hoo!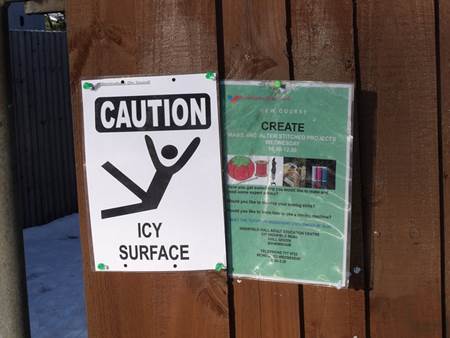 Foaming coffee, Swiss cheese and half a sun in one kilometer…
Zippitty Do Da…
A bed for you and a bed for your cell phone…
Bikers beware…
Now that you've been well-schooled in what road signs you'll see, if you need a car rental in Europe, you can find great deals in Italy, Spain, the UK, Germany and Ireland through Enterprise.
*****
Travel Well,
Beth
Disclosure: Enterprise is a supporting partner of Wanderlust and Lipstick but had no influence on the content of this article.
Photo credits:
Italy Policeman – Project-128
No Entry Sign: LaurPhil via Flickr
No Stopping Sign: Andrew Green via Flickr
Boar Crossing Sign: Mia & Steve mestdagh via Flickr
Accident Prone Area Sign: Mikey via Flickr
Accident Prone Area: Colin Howley via Flickr
Slow Zone Sign: Amanda Slater via Flickr
Running Children Sign: Alexandru Panoiu via Flickr
Traffic Smileys: Michiel Jelijs via Flickr
Water Warning Sign: Manos Konstantiniadis via Flickr
Icy Surface Sign: Elliott Brown via Flickr
1 km Sign: Paul Asman and Jill Lenoble via Flickr
School Children Crossing Sign: Alexandru Panoiu via Flickr
Bed Signs: Stig Nygaard via Flickr
Biker on road – Kelvyn Skee via Flickr

All others purchased from istockphoto.com
Â