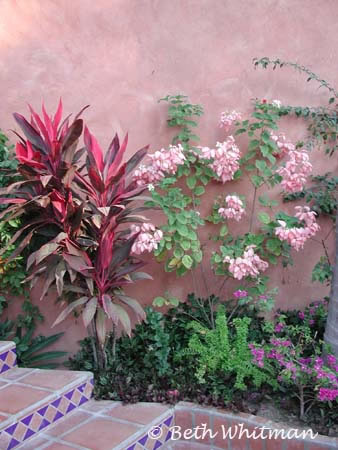 I love the bright colors in Mexico – whether it's the clothing, food, architecture or flowers. It seems like everything shouts happiness. The photo above and below are flowers in Bucerias, a smallish village located just north of Puerto Vallarta. Bucerias is one of my favorite places to visit in Mexico.
After every trip, I DO come home and want to just paint all my walls in bright colors (I've resisted, so far).
.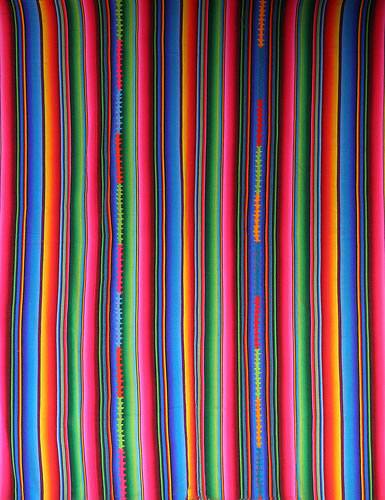 And the fabrics! OH-THE-FABRICS! Unfortunately, as gorgeous as these look IN Mexico, they never quite look as pretty on me or in my home once I return to Seattle.
See more lovely photos at DeliciousBaby's Photo Friday!
Travel Well!
Beth
Related Links
Sunset – Bucerias
Beach Time – Mexico
Mexican Cactus
Photo credits
Window with Yellow Wall – Melina
Woven Fabric – exfordy