In our Be Bold Facebook group, Robbin C. mentioned that she was committed to doing one Bold thing a month in 2017. This got me thinking that we should ALL commit to such a thing!
I have several Bold things going on in January…
I have been painstakingly learning software editing techniques and conducting some early interviews in preparation for the launch of my new podcast, Be Bold. It's been a steep learning curve for me but with some help from a friend of a friend and a lot of online tutorials, I'm getting the hang of it. I consider this Bold because it's been so difficult.
In a couple of weeks I'm going to be climbing Mt. Kilimanjaro! I (along with our WanderTours group) will be trekking as high as 19,000 feet! I've never been that high but I came close to it on the Snowman Trek in Bhutan.
*****
Here's what some of YOU are doing to Be Bold this month:
Betsy G. made an out loud New Year's resolution to make a go of making a business out of translating (in Spanish). Two hours later–she's not kidding–she got an offer to translate a 200-page novel from an author on Babelcube.
*****
Kelly L. has been feeling stagnant with her life in New York even though, for the most part, she's been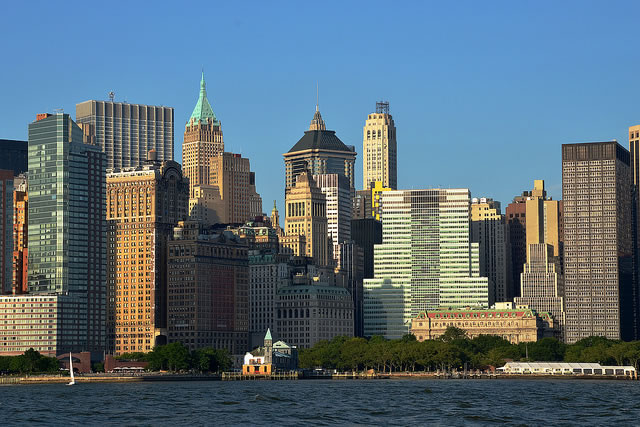 happy. Despite that, she's had a nagging tug on her heart that tells her she needs to be out in the world right now.
So she finally gave herself permission to listen to that. She broke the news to her roommates (who are like sisters to her) that she was moving out. They cried, they hugged and then popped champagne because big change means big adventures, and she's excited for that too.
*****
Krisztina S.  has a wonderfully altruistic Bold commitment in January. She has an elderly friend who lives in Eastern Washington. She wants to go to the Women's March On Bellingham which is in Northwest Washington. Her friend is afraid to drive, especially in wintry conditions. Her Christmas card said that she needs Krisztina's "daring and just do it attitude." While Krisztina also wants her to have the daring and just do it attitude, she didn't want her to start with driving on bad roads, so she offered to pick her up and drive her to the march and then home. Krisztina figured she might as well go to the Women's March then, too!
*****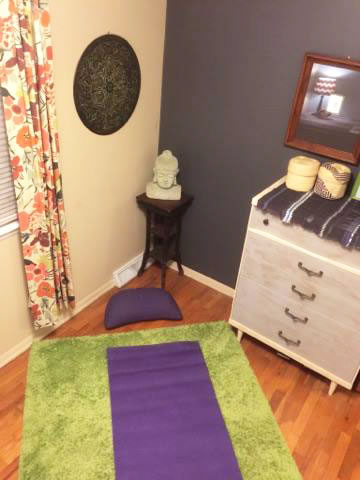 Robyn P. started a yoga program and plans to stay committed to this every morning. She's even created a private sanctuary in her spare bedroom (see photo at left).
*****
Amy M. lives in Utah and is an avid skier, particularly in the back country. She loves the outdoors and all that comes with sharing it with animals, habitats etc. With the announcement by President Obama of the protection of Bear's Ears Monument in Utah, she now sees Utah officials misrepresenting the process and the outcome. Her current Be Bold moment is learning how to stand up for the environment and fight for conservation and preservation.
*****
Lisa L. is heading to Mexico City in a few weeks!
*****
Donna L. is going to get back into meditation. She started last year for the first time and let excuses derail her. She's going to get back into it this year.
*****
Bari E. is doing Whole30 and has also committed to meditating every day in January.
*****
Susan W.B. is leading a group of 16 people to India! She's never had so many people on a trip before so is a bit nervous. But also excited. This is her 5th trip to India and her 3rd leading a tour.
*****
Antonia J. moved into a one bedroom apartment (from a studio). It's more expensive but she has faith that it will work out. She is also meditating daily. (YAY for all the meditators!)
*****
Shannon D. is driving herself to Mammoth Lakes. She'll be braving ice and snow in order to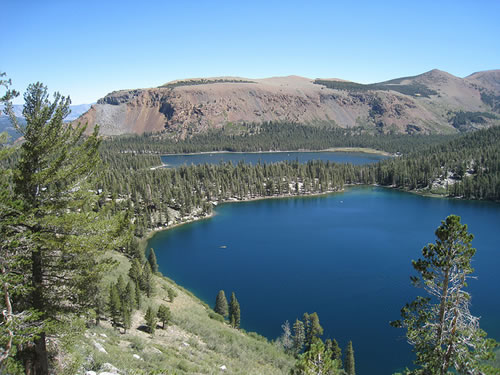 join some friends in the mountains!
*****
Marcia S. cut off her cable TV this month. She realized she was paying over $50 a month just for basic service that she hardly ever watched. Yay! (Now to cut off Netflix…which she said is much harder!)
*****
What are you doing this month that's Bold? Leave a comment below or contact me to let me know. Also, please join our new Be Bold Facebook group where you can share your stories and get tips and advice on keeping your Bold goals from other Wanderlusters!
Be Bold,
Beth
Want to stay up-to-date on all things Wanderlust? Follow me on Facebook, Instagram or RSS/email.

Photo credits:
New York City – Bud Ellison
Mammoth Lakes – The Great Southwestern Exploration Company
Sanctuary – Robyn Porteen