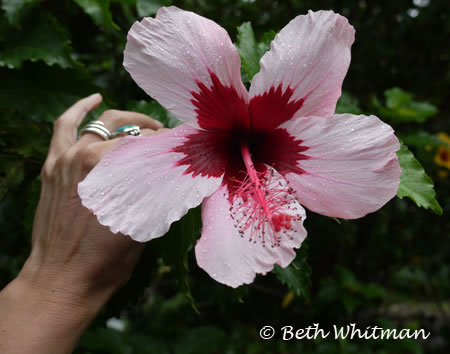 I have a special affinity for hibiscus flowers. The flower itself blooms for just one day, making its beauty profound but fleeting. When I see one of these marvels of nature, it reminds me to appreciate every moment because life is ever-evolving and changing and can be gone quickly.
While in Kauai last week, Jon and I visited the Limahuli Gardens just east of Hanalei. This is 1 of 3 locations on the island that make up the National Tropical Botanical Gardens.
This is a Bird of Paradise Flower with dramatic mountains in the background.
We took the self-guided tour ($15) that comes with a paper guidebook with detailed information about the gardens, specific plants and trees, and history of the area. The self-guided tour is likely more than enough for most visitors, but they do offer guided tours for $30/person.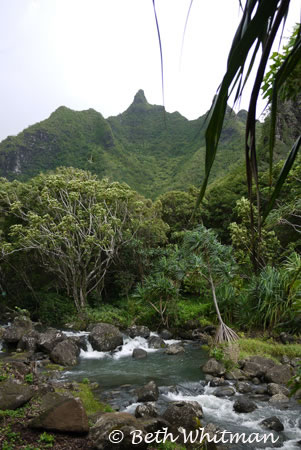 Kauai is the Garden Isle and most everywhere you look, you see green. But this area on the north shore is off the scale lush. The Pacific Northwest, where I live, is green. But this is GREEN. I couldn't help but think that I was looking at eye-candy and I couldn't seem to soak up enough.
It's easy to see why so many movies are filmed in the Hawaiian islands – the natural environment is other-worldly.
If you want to visit the gardens, you can simply stop by for the self-guided tour but be sure to call in advance if you're interested in having someone guide you (tours leave at 10am).
Limahuli Gardens
(808) 826-1053
See other lovely photos at DeliciousBaby!
Travel Well!
Beth
Related links:
Helicopter High on Kauai
Room with a View: Kauai
Kauai Coasts
Lost on Kauai