I used to really get into Halloween. I would spend months working on my costume. While I can't say I ever created anything too fancy, I did have fun with the process.
I've been traveling out of the country for the past couple of Halloweens and have missed seeing our neighborhood kids dressed up. Sadly, my own costumes have been in a box in the garage for years!
Still, I like Halloween. For me, it represents a change in season and, this weekend, a change in the clocks.
No costume for me this year. Not even a carved pumpkin on our doorstep. But that's OK, I have the internet to bring Halloween to me.
Here's what I found out when I was doing a bit of research on the topic…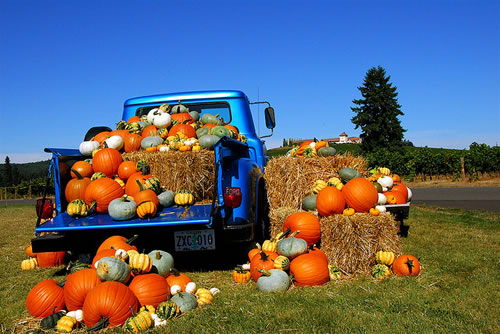 The top pumpkin producing state is Illinois. Actually, 90% of all
pumpkins grown are within 90 miles of Peoria!
Libby's pumpkin plant (also located in Illinois) process 85% of the world's pumpkins.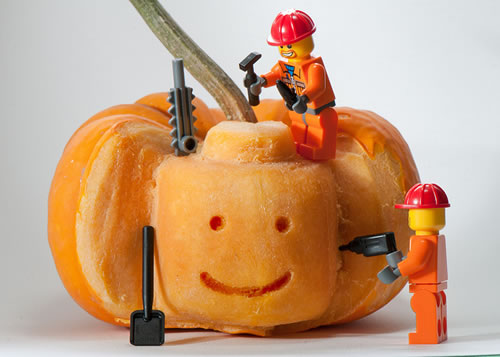 Pumpkins in the 10 – 25 pound range are usually used for carving while pie pumpkins are usually in the 5 – 10 pound range.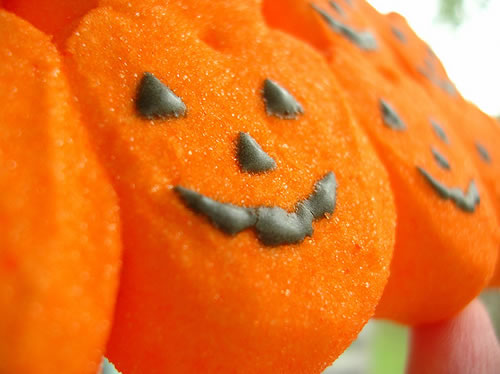 OK – I was surprised to discover that there are only 130 calories in EIGHT of these peeps. And only 29 grams of sugar. I mean, in the scheme of things that's not bad.
But how many of these can you really eat? My teeth literally hurt just thinking about it.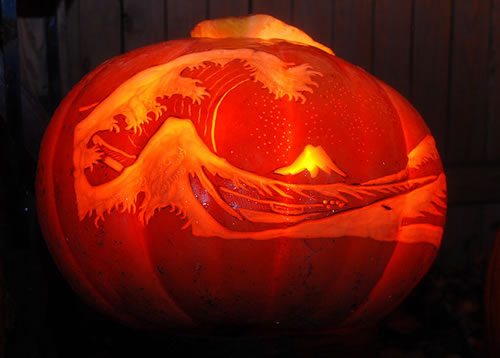 Though it hasn't exactly caught on across the country, Halloween is celebrated in some areas of Japan including Osaka and Kobe.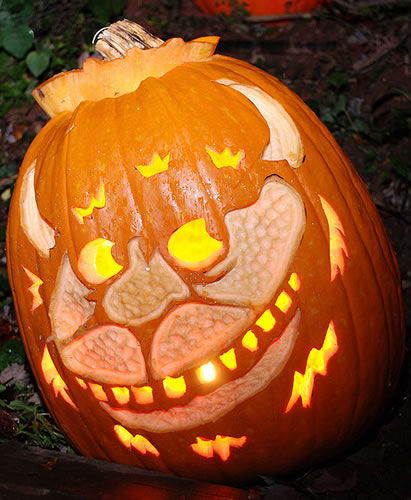 Halloween begins a three-day festival for remembering the dead.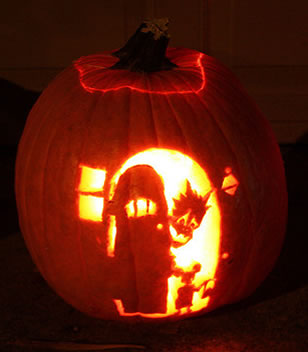 Samhain is a Gaelic festival in which spirits roamed the streets. It's believed that by trick-or-treating, you can placate these spirits!
It's believed that ghosts come back to the earthly world on Halloween.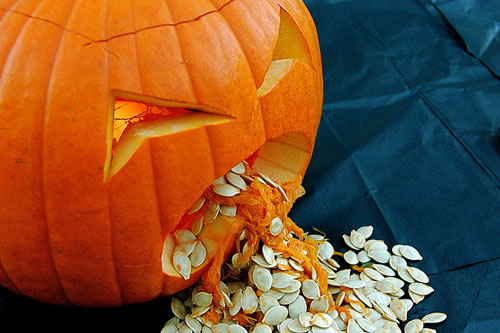 100 grams of pumpkin seeds contain about 30 grams of protein!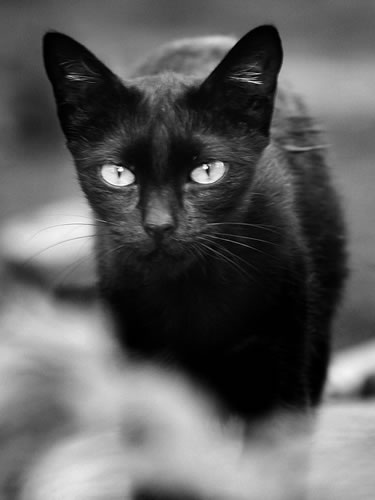 In the middle ages, it was believed that witches could turn
themselves into black cats in order to avoid detection,
hence our obsession with avoiding them.
Other interesting facts about Halloween:
The Celts believed that if they could disguise themselves, they would go unnoticed by the spirits that wandered the streets during Samhain.
Samhainophobia is the fear of Halloween. (Makes sense now that you know
about Samhain – eh?)
Considered the best Halloween event in the world, the Village Halloween Parade in New York City attracts about 60,000 costumed participants and two million spectators.
Are you dressing up this Halloween?
Be Bold,
Beth
Want to stay up-to-date on all things Wanderlust? Follow me on Facebook, Twitter or RSS/email.

Photo credits
Pumpkins in Truck – Don Hankins
Pumpkin Carving – Kenny Louie
Pumpkin Peeps – Crystal
Pumpkin Mt. Fuji – bernard_in_va
Halloween Pumpkin – bernard_in_va
Pumpkin at door – Rich Bowen
Pumpkin Ghost – stewart
Pumpkin Puking – JD Hancock
Black cat – Adhi Rachdian