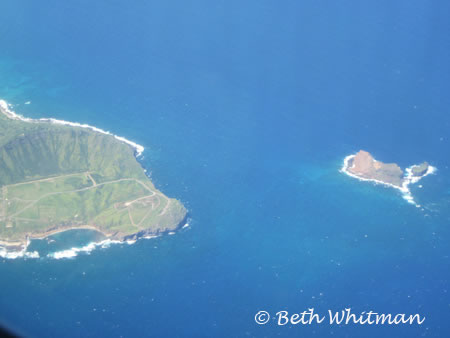 At least at this point, I don't have any plans to fly this month. So I thought it would be fun to pull out some images that I've taken while flying so that I don't go through too much withdrawal!
The above photo is of the Hawaii coastline.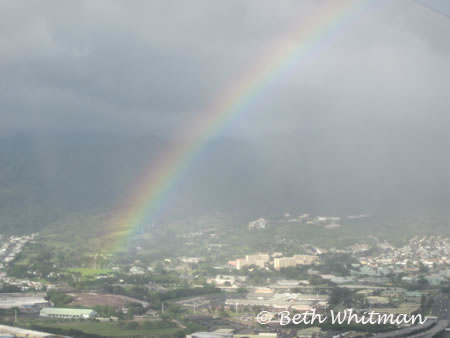 Flying out of Lihue last fall, this incredible rainbow lit up the island of Kauai.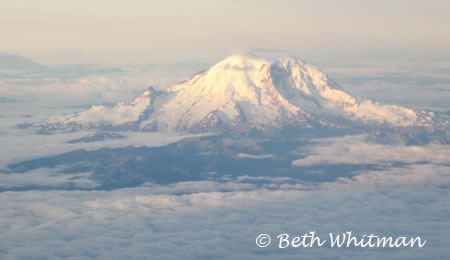 This is Mount Rainer, just 90 miles from Seattle and the incredible sight I get to see coming and going from Seattle.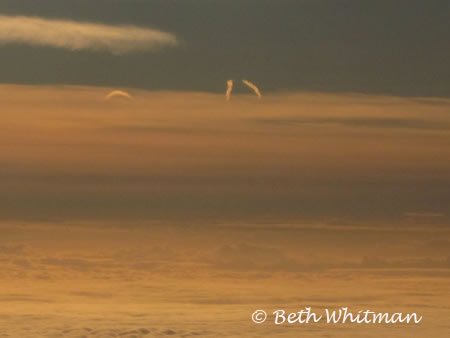 Flying into Oslo in December, I saw these totally bizarre formations in the sky. And NO, this is not Photoshopped!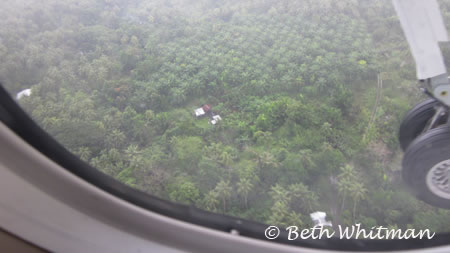 I'm generally terrified of flying in small planes. And while "terrified" wasn't the word on this flight, I was a little nervous on this small plane in Papua New Guinea. But the amazing coastline and jungle below took away some of those jitters.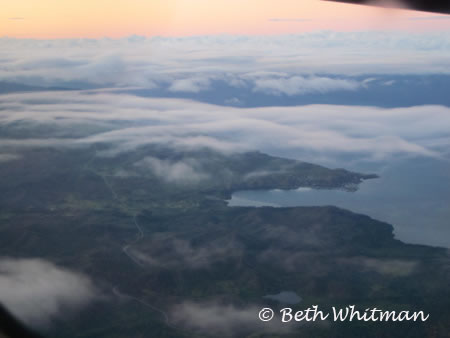 Departing out of Port Moresby on an early morning, this was the view in Papua New Guinea on my way to a remote part of this island nation.
The earth is beautiful from 30,000 feet – isn't it?
See other lovely photos at DeliciousBaby!
Travel Well!
Beth