You know you have the leanings to be a Wanderluster – even if it is an armchair Wanderluster!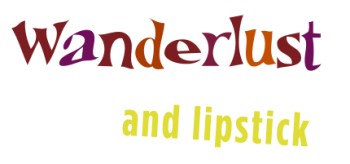 If you're not already on my newsletter mailing list (which quietly lands in your inbox just once a month), you're missing out. Become a Wanderluster today and you'll never miss another hot travel tip, book, music and movie recommendation or an update on the latest news in Beth's world of travel announcing tours, workshops and the latest in Wander Tales contributions.
Join today and I'll see you in your inbox!
Happy Travels!