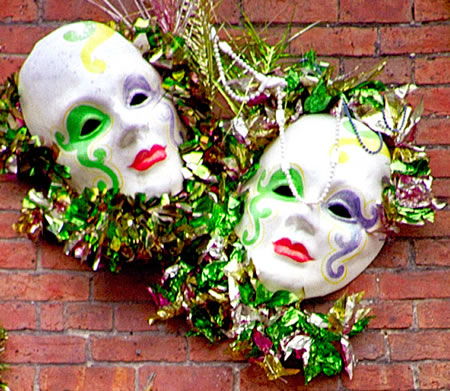 Laissez les bon temps rouler!
Thanks to everyone who helped me shape my long weekend getaway using 150,000 American Express points! I'm thrilled that the trip is going to take me to New Orleans – a city that I used to visit yearly but haven't been back in probably 15 years. It's time, isn't it?
Once I arrive, I'll be staying at the Old Castillo Bed and Breakfast, near Lafayette. I love the idea of staying outside of New Orleans and also supporting the locals by visiting a B&B.
Finally, there were some incredible suggestions for where to eat in New Orleans that make my stomach growl every time I read the list in the comments. I will have to do a serious fast before and after that trip!
I plan to travel after the new year, which is when my schedule will actually free up enough for me to get away!
So… if you left a comment to help me with the details of this trip, you were entered in a drawing to win a $100 gift card from American Express. My hard-working assistant Angela ran the names through Random Number Generator and the winner is Amber S. from Saskatoon, Saskatchewan. Yay for Amber!
Thanks to American Express for supplying me with the points to, literally, play with!
Travel Well!
Beth
Photo credit:
Masks: David Paul Ohmer