Many of us feel that the new year is a time to pause, reflect and make a plan for the coming year. I totally agree with that. I love the feeling of a fresh start, a clean plate. White space, as I've called it before. After all the crazy-making of the holiday season (which somehow starts right after Halloween!), it's nice to just relax and think about what's ahead.
Two things have happened to me in recent years, however.
First, it seems I have had less and less down time over the holidays. My downtime that's supposed to be relaxing has somehow gotten filled up. Last year it was holiday travel and work. This year it was work projects (the writing of my Be Bold book and a new podcast I'm launching soon) as well as a house remodel. Oh, and then there's the planning and packing for a one-month trip to Africa starting in mid-January! Before I knew it, it was the first week of January.
The second thing that's occurred in the past couple of years is a bit more nuanced. I realized that if I can have the feeling of a clean slate at one time during the year, why can't I conjure up that same feeling two times a year? 12 times a year? Every day?
With this realization, over the past year I've made it a goal to view each month, each week and each day from the lens of it being a brand-new start. Call it what you will: openness, focus, concentration… It's the sense that everything and anything is possible and that I'm not overwhelmed by it all.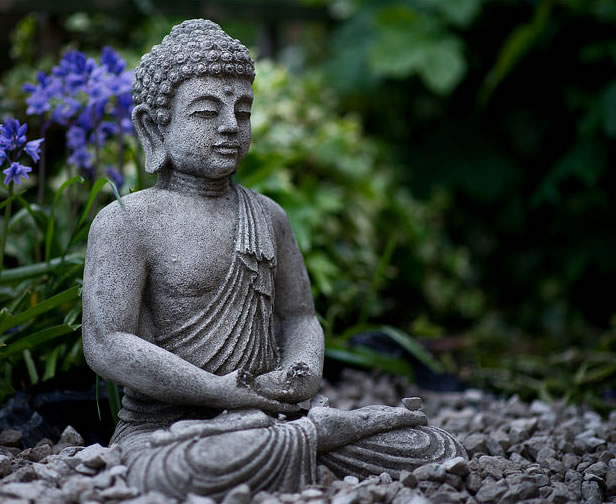 I was able to do this pretty regularly and successfully by starting most every morning meditating and then journaling. What this did was force me to clear my mind and then focus on not only the tasks at hand that day but it also allowed me to view the big picture.
I'm not successful every day, but I'm at least trying to string together more and more of these focused days. Ultimately, this does help me get closer to my goals because there's less wasted time in my day. And by wasted time I don't mean reading a book or a meaningful article. I mean scrolling through Facebook or falling down the rabbit hole of negative online news.
Though I'm constantly updating my goals throughout the year, each New Year's Eve, Jon and I sit down and read over our goals and plans from the previous year and then write out what we want to do for the coming year. This was my list for 2016 with commentary on how I did:
Japan (YES!)
Remodel house (in process but nearly done)
Ireland/Scotland (YES!)
Complete the Snowman Trek (YES!)
Tofino (sadly, not done)
Aurora Borealis (sadly, not done)
Dinner with friends (YES! but not enough)
Date nights! (YES! but not enough)
Give more than I get (getting better)
Eat more plant based (95% and I'm happy with that)
Daily meditation (usually 5x a week and happy with that)
P90X 3 x/week (failed on this but ran 4 marathons!)
Live generously (getting better)
Listen to full length CDs and albums (YES!)
Tokyo Marathon in under 4:30 (YES!)
Re-launch Wanderlust and Lipstick website (YES!)
Publish Be Bold book (making progress and happy with that)
Make 115 pounds the new baseline (with all my running, I dropped to 111 from a high of 124 two years ago!)
More networking (not so good with this)
More speaking gigs (YES! and I now have events lined up for 2017)
So, what's in store for 2017?
Ironman relay with Jon
More dinners with friends
Educational programs like Tony Robbins' events
Hand make Christmas gifts
Spend one month in Hawaii
See the Aurora Borealis
Regular Friday night date night/bento box nights
Run a 50-miler
Finish writing Be Bold book
Launch Be Bold podcast
Do 100 pushups a day
Hold the first WanderTours Wellness Retreat in Santa Fe
Make plans for a Wellness Summit
Raise $10,000 for the WanderWorld Foundation

Are all of these possible? Actually, I know they're not. With my already full travel schedule for the year (Tanzania, San Diego, Denver, Dallas, New Jersey, New Orleans, Santa Fe, Papua New Guinea, Santa Fe, India, New Jersey, Cleveland), spending a month in Hawaii is going to be difficult. Might we squeeze in a trip to see the Aurora Borealis? Maybe. But it'll be tight (unless the Aurora Borealis shows up in Hawaii – HA HA HA!).
And it's OK if I don't complete everything.
Instead, the idea that every day is a new day with a clean slate means that all the focus doesn't have to be on the new year. There are opportunities with every moment to change direction, to shift focus. We make hundreds of decisions every day, why not make every one of them consciously?
Priorities will come and go and since there are only so many hours in a day, week, month, year, I can only get done what I can get done.
2017 will be another year in which I will continue to be flexible with my goals but also know that I can renew my energy and focus each day (and each moment!) in order to accomplish the most important tasks at hand.
Happy New Year, everyone!
Be Bold,
Beth
Want to stay up-to-date on all things Wanderlust? Follow me on Facebook, Instagram or RSS/email.

Photo credits:
Buddha Statue – Stephen Bowler