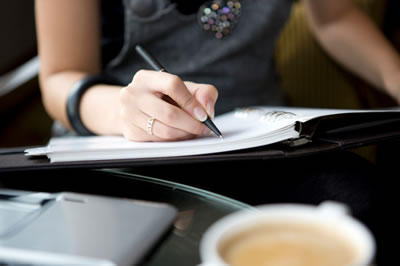 Whether you'd like to write a single article or are interested in becoming one of our bloggers, we love to hear from anyone who wants to contribute to our site. Read on to find out what kinds of opportunities, what we look for and how to submit.
Go directly to:
Blogging for Wanderlust and Lipstick
Submitting WanderTales
Contests
Note: We do not accept guest posts designed to link back to your site or a site you are getting paid to link to.
Want to be a blogger for Wanderlust and Lipstick?
We are always looking for new voices and new travelers to join our team of WanderBloggers! We're a group of women (and a few men) traveling the world, learning new things and sharing our experiences with each other and our readers, one blog post at a time. You'll be a part of a community and you'll also have your own space to share your travel stories.
Before you contact us, read through the guidelines below.
What we ask of you:
We ask that bloggers commit to two posts per week, especially to start. We look for bloggers who want to stick around for a while as that is the only way to build a readership. If you're interested in a one-time post, check out our WanderTales or our annual travel writing contest.
We prefer that you have some experience with SEO, or at least know what it is. If you aren't an expert, that's perfectly okay.
We work with WordPress. Again, we'd love it if you have some experience with this, but no need to be an expert.
WanderBlogging is an unpaid position. Instead, we offer opportunities for press trips, product reviews, and other perks, as well as support on how to write for the web. We also offer a platform for you to build your name as an independent travel writer without having to start from scratch.
What you get out of the deal:
You get your own space to blog–without having to deal with setting up your own WordPress site.
Because Wanderlust and Lipstick has made a name for itself, you automatically have a built-in audience. Our bloggers grow this audience through their own efforts as well.
We offer support as you build and grow your site. This includes help building your audience, SEO tips and tricks, optimizing images for the web, and other skills related to blogging.
Many of our bloggers do product reviews and usually get to keep the product.
What we're looking for:
Each of our blogs has a theme of sorts, whether that theme is travel for a specific age group or seeking out the world's best drinks. We like to stay away from destination-focused blogs, but other than that, we're quite open. If you want to be a blogger, what kind of theme would you want to do? Whether your travel focus is on the list below or not, feel free to pitch at us. We love to hear new ideas, too!
We're especially interested in hearing from you if you'd like to write about one of these topics:
Tropical parts of the world
Solo travel
Business travel
To learn more about becoming a WanderBlogger, contact Kristin at kristin (at) wanderlustandlipstick (dot) com.
Want to write a WanderTale or contribute other one-time content?
WanderTales are first-person travel narratives by women. Women have a unique perspective on the world and our WanderTales section is one way we honor and celebrate that. For submissions, we seek the inspirational and humorous, the entertaining and educational, and we never shy away from a little bit (or a lot) of adventure.
Wanderlust and Lipstick is where we can come together, encourage each other to take more adventurous leaps in the world of travel, laugh at each other's bumbling travel mistakes, and learn about other parts of the world.
We welcome published and unpublished authors alike. If you are interested in writing for Wanderlust and Lipstick's WanderTales, keep these guidelines in mind.
WanderTales Guidelines
1) Written by (but not necessarily for) women
2) Approximately 900-2,500 words in length
3) Submitted in Word doc format with little to no editing required.
All rights held by the submitting author/photographer
Does Wanderlust and Lipstick pay for WanderTales?
At this time, there is no pay for articles submitted to the WanderTales section of the website. We do offer opportunities for women to win trips, prizes and recognition in our regular travel writing contests. We also welcome inquiries from anyone who wants to join our team of amazing bloggers.
We believe in encouraging and fostering the success of women in the travel industry, including writers, and want to not only provide an outlet for women travel writers and photographers, but also to help support their passions. We are happy to include a short bio about you at the end of your piece.
Note: WanderTales are personal travel stories. This is not a place to advertise or pitch linkbuilding opportunities.
Send a query or send your fully written story to: kristin (at) wanderlustandlipstick (dot) com
We look forward to hearing your Tales of Wander!