UbU Jacket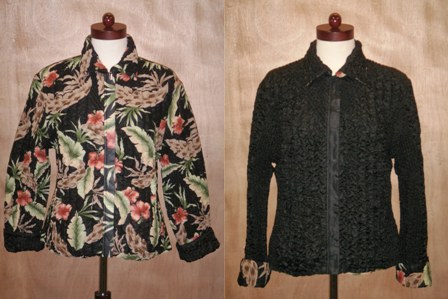 As soon as I saw the UbU (You Be You) jacket, I knew how practical it would be to me as a traveler. Not only are these jackets beautiful, but they are reversible (with pockets on both sides) and don't wrinkle once you've squished them down into your luggage or backpack.
The company's motto is "be yourself – be comfortable" and the UbU jacket certainly lives up to that. Although they use lightweight fabrics, they are still warm. With patterns on one side and solid colors on the other, the reversible feature makes you feel like you're carrying more clothing options than you actually are. And, for those of us that wear basic colors while we travel, we can wear the UbU jacket to express ourselves!
Solid color
Reversed side has pattern
They've also just added a new line of purses as well.
But don't just wear the UbU jacket on your travels. They are so luxurious, they can be worn for a night out on the town, too.
Available on Amazon