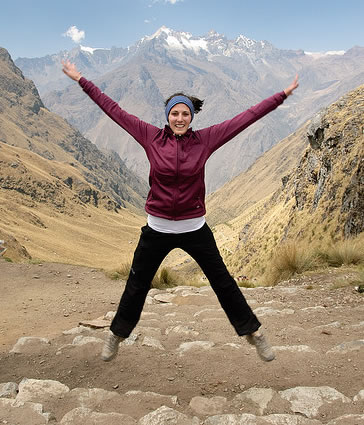 I've used the term before but I always preface it with, "I hate this saying."
Bucket lists.
The idea is great. To come up with a list of goals and experiences you'd like to complete in your lifetime. But the connotation is that you have to be close to actually kicking the bucket before you start working on that list. I mean, 30 year-olds? They never use the term.
Reality is that no matter how old (or young) you are, you just never know when you're going to die. So to keep a list of things to do before your fateful end means putting off what you desire most. Why not make this your "living list" and start enjoying it today not at some point down the road.
Me? I had always wanted to go to Papua New Guinea. This likely stemmed from my early teens when I came across a National Geographic in my parent's collection that had photos of tribesman dressed in feathers and animal tusks. It was so exotic and foreign to my New Jersey upbringing. But I always thought it was something that I'd do "when I was older." It seemed so unattainable.
But one day a few years ago, I thought about this and realized that I should practice what I preach. After all, I had been encouraging women to pursue their dream journeys. Why wasn't I making plans for mine? In a turn of events that I won't go into, I found myself in the country in 2010. I fortuitously met all the right people and had my first tour to Papua New Guinea lined up for less than a year later. Now I've been three times and PNG ranks as the most incredible travel destination I've ever experienced. Bar none.
In an effort to promote a more positive approach to us all making our dreams into reality, I propose we kill the b-list and come up with another term. Something like…
Awesome List
Dream List
Life List
Life Goals
Life Dreams
Anything but bucket, please.
And, yup, you can bet at my next dinner party I'll be talking about my Awesome List.
Travel Well,
Beth
Related links:
How to Get Over Your Fear of Travel
Hodophobia – The Fear of Travel
Photo credit:
Woman in Mountains – Cory Spruit