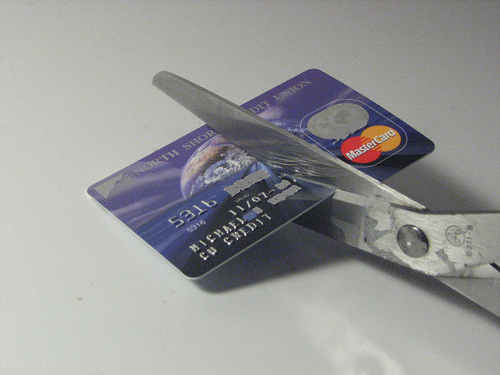 Over the last month, I've received several emails and a phone call from a woman (I'll call her "L") who is really interested in signing up for my Bhutan trip in April. She's had lots of questions for me and I know that her desire is genuine.
Last week, L emailed me to say that she's been daydreaming about the trip and trying to work out the financing. However, her car just broke down and her computer got a virus that she needed to deal with.
My advice?
As much as I would LOVE to have L on board, I told her what I recommend to everyone… Don't go into debt in order to fund your travels (or anything else, for that matter). Ultimately, paying for your travels using a check or a credit card that you can't pay off without incurring interest, only causes more stress while you're traveling.
People have laughed at me over the years when I explain that I'd rather find a job on the road to pay for my expenses, than racking up credit card charges and having to pay them off when I return.
There are lots of ways to save money and tuck it away for your travels. To start:
1. Bring your lunch to work rather than going out daily
2. When you do go out to eat, don't drink alcohol as there's a huge markup on this
3. Make a commitment to not purchase any new products for a given amount of time
4. Pay attention to your grocery bills and shop at the cheapest store(s) for like-products.
Wanderlust and Lipstick blogger, Myscha, also blogs at Wisebread and has tons of tips for frugal living – use her suggestions to cut back on your monthly bills which will help pay for that next trip.
Look, I'm a huge advocate of travel and the value that it brings to our every day life. This trip to Bhutan might very well be the trip of a lifetime for L and the other women joining me. However, I'm not convinced that one should completely empty the piggy bank (and then some) to take a journey.
What do you think and how do you pay for your travels?
Travel Well!
Beth
Related links:
Beth's Bhutan trip – April, 2009
4 Tips for Handling Money While You Travel
Sinking Dollar – 5 Destinations Where You're Money is Still Good
MasterCard photo courtesy of SqueakyMarmot at Creative Commons
Read my travel blog on at the Seattle Post Intelligencer.
Join other Wanderlusters and help make this the most popular women's travel blog by subscribing via email or RSS feed.
You can also add this article to popular social networking sites by clicking on the buttons below.