Ack! I've been receiving emails from friends who are postponing trips to Europe due to the sinking dollar. Not a bad idea to avoid popular European destinations, but don't stay at home.
Here are just 5 destinations (I'm sure there are plenty more) to consider for your summer travels.
1) India – Having just returned from India, I can attest to just how inexpensive this amazing destination is for travelers. In Kerala, I stayed in a hotel with a pool for $12/night and was quite comfortable. In Varkala, one of the more touristy areas of the state, a complete, exquisite seafood meal was under $10.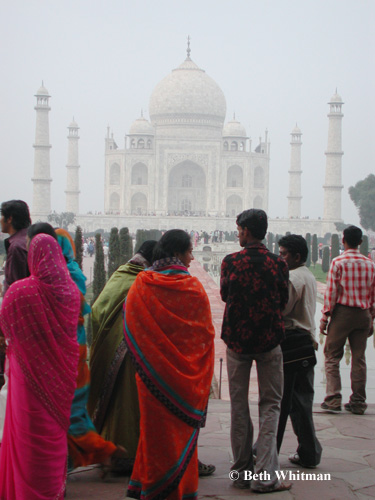 Though travel in India is cheap, sites like the Taj no longer accept the U.S. dollar for the entrance fee.
2) Argentina – While prices are definitely increasing in this South American country, meals and hotels are still super cheap. The average low to mid-range hotel will set you back between $10-$40 and you can enjoy a filling meal for $5.
3) Vietnam – Still an emerging destination (though the tourist crowds are definitely arriving), Vietnam offers a wide variety of accommodation, meals and transportation. For the budget minded, this means you can travel for a month on a couple hundred dollars and if you've got some dough, you'll be comfortable for not much more than that.
4) Panama – Though the official currency is the balboa, Panama's currency is fixed to the US dollar and dollars are accepted everywhere. Because of the Canal, it is one of the most developed countries in Latin America with solid infrastructure, excellent roads and English speaking locals. Though a fascinating place, stay away from Panama City to truly enjoy what the country has to offer.
5) Croatia – One of the few European destinations that's a relative bargain, though that's changing rapidly. It's not too late to enjoy this country that's at the start of a tourist boom. It's currency is the kuna (not the Euro). While it may be the most expensive destination on this list, it's affordable by European standards.
Travel Well!
Read my travel blog on at the Seattle Post Intelligencer.
Join other Wanderlusters and help make this the most popular women's travel blog by subscribing via email or RSS feed.
You can also add this article to popular social networking sites by clicking on the buttons below.