I took this video at Jaisalmer Fort. He was quite adept at wrapping that turban – and so fast, too!
Apparently, this gentleman in Jaisalmer is the most photographed man in Rajasthan. Quite handsome, isn't he?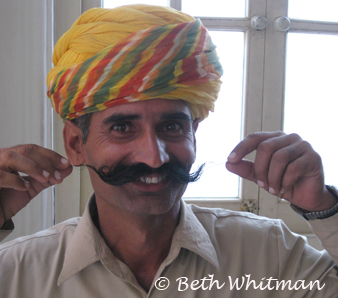 Maybe not the most photographed, but he was fun.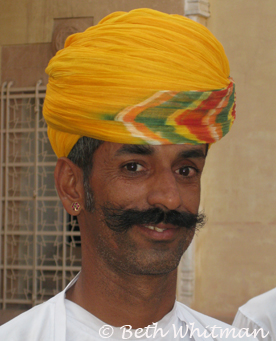 And here's as still of the guy after he wrapped his turban in the video.
See more lovely photos at DeliciousBaby's Photo Friday!
Travel Well!
Beth
Related links:
Rajasthan Highlights
Photo of the Day: Monks Doing Normal Stuff
Photo of the Day: Indian Bangles
Photo of the Day: Varanasi
Photo of the Day: Prayer Wheels – Bhutan