21 of the World's Best Drinking Quotes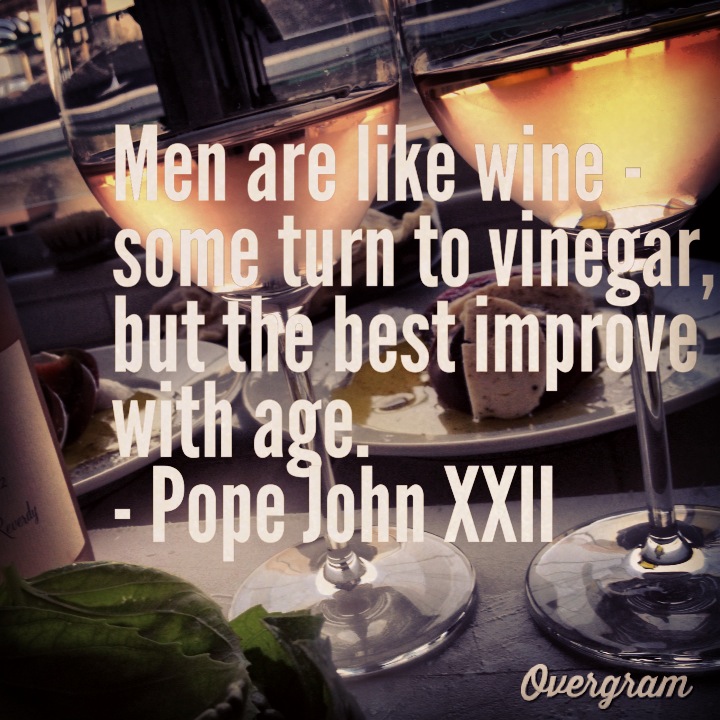 Anyone who can wield a witty wordsmith sword in a few words or less, I bow in awe of. Here are some of my favorites of the best drinking quotes of all time:
"Men are like wine – some turn to vinegar, but the best improve with age."
― Pope John XXIII
"Beer is proof that God loves us and wants us to be happy."
~ Benjamin Franklin
"Beauty lies in the hands of the beer holder."
~ Anonymous
"When I drink, I think; and when I think, I drink."
~ Frantois Rabelais
"Wine improves with age. The older I get, the better I like it."
― Anonymous
"Why don't you get out of that wet coat and into a dry martini?"
~ The Major and the Minor
"When I read about the evils of drinking, I gave up reading."
~ Henry Youngman
"Whenever someone asks me if I want water with my scotch, I say, I'm thirsty, not dirty."
~ Joe E. Lewis
"Age is just a number. It's totally irrelevant unless, of course, you happen to be a bottle of wine."
― Joan Collins
"Alcohol may be man's worst enemy, but the bible says love your enemy."
~ Frank Sinatra
"If you drink, don't drive. Don't even putt."
~ Dean Martin
"Writer's block is a fancy term made up by whiners so they can have an excuse to drink alcohol."
― Steve Martin
"In victory, you deserve Champagne. In defeat you need it." – Napoleon Bonaparte
"I cook with wine, sometimes I even add it to the food."
― W.C. Fields, circa 1930′s
"Sir, if you were my husband, I would poison your drink". – Lady Astor to Winston Churchill
"Madam, if you were my wife, I would drink it."
-His reply.
"Writing a novel is not method acting and I find it easy to step out of it at cocktail hour. – Bret Easton Ellis
"In wine there is wisdom, in beer there is freedom, in water there is bacteria."
― Benjamin Franklin
"Here's to alcohol, the rose colored glasses of life."
― F. Scott Fitzgerald, The Beautiful and Damned
"Drink because you are happy, but never because you are miserable."
― G.K. Chesterton, Heretics
"I always take Scotch whiskey at night as a preventive of toothache. I have never had the toothache; and what is more, I never intend to have it."
― Mark Twain
"There comes a time in every woman's life when the only thing that helps is a glass of champagne."
― Bette Davis
Did I miss your one of your favorite wine, beer or cocktail quotes? Or maybe you have created your own, worthy of the 'best drinking quotes' list?  I'd love to hear it, add it in the comments below:

Drink Well,
Lanee
2 comments