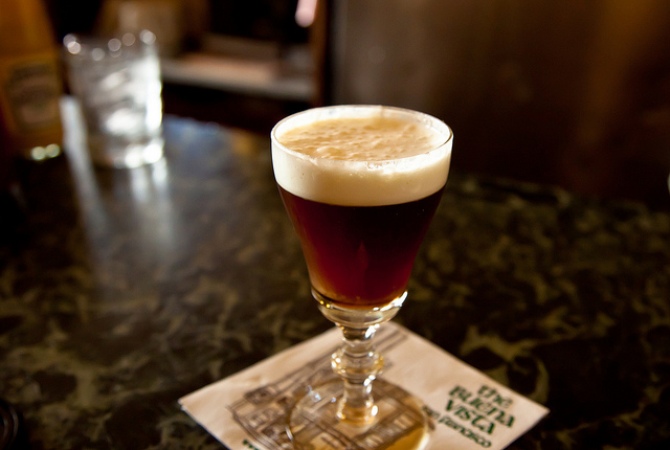 If you've ever made the mistake of stirring a fresh cup of Turkish coffee, then this post is for you. The nuances of coffee culture around the world presents a fascinating portrait of how different countries and peoples enjoy this most magical of drinks. Continuing on the thread of last Friday's post, and inspired by this article from travelchannel.com, today WanderFood explores coffee around the world!
Italy is not known for its breakfast food but absolutely nothing beats Italian espresso. I've heard my dad say he didn't start drinking coffee until a short trip to Italy as a young man completely changed his mind. He has been drinking coffee ever since in a quest to find that taste again. (Subsequent trips to Italy have proven that it wasn't his imagination! Coffee indeed tastes better there than anywhere else). Italy is one place where there really is a culture surrounding the drinking and enjoying of coffee, as beautifully illustrated in this blog post by Walks of Italy, appropriately titled "How to Drink Coffee Like an Italian."
When I was living in Hungary, I found that the coffee tasted rather sugary and sweet. I noticed this in the surrounding countries as well, especially Austria, which is mentioned in the travel channel article as having a coffee drink known as Melange, similar to a cappuccino but sometimes served topped with whipped cream. To me the sugary nature of coffee drinks I had in Central Europe seemed to come from the milk rather than the type of coffee. I'm not sure why this is. Perhaps they have sweeter cows?
Yes I make bad jokes. Thank you for noticing.
Moving on: Australia is another country to have truly embraced a European approach to coffee. It was while living there that my mom and I discovered the joy of the Macchiato. An espresso with a shot of foamed milk. It's the perfect drink for people who find Lattes and Cappuccinos to be just a tad too milky. Only problem with a Macchiato, as with straight shots of espresso, is that they are SO much about the taste of the coffee, that if you pull a bad espresso, basically the only thing to do is start over. Once you've had a perfectly pulled espresso it's impossible to accept anything less. Luckily, tips abound for doing just that, like this article, featuring some really beautiful photographs of the process, from Blue Bottle Coffee.
For dessert, how about an Irish Coffee? A drink with an interesting history and varying accounts as to how, when and why it was invented. As described here, the most popular story is that prior to the construction of an actual airport, passengers on transatlantic flights to Port of Foynes in Ireland during the earliest years of regular commercial air travel frequented a restaurant at  the port for hot food and drink. However after a grueling 18 hour flight, requests started to come in for "something stronger." The owner of the restaurant asked his chef, Joe Sheridon, to create something and lo! Irish Coffee was born. Enjoyed by passengers time after time, including then-owner of the Buena Vista Cafe in San Francisco, Jack Koeppler, who was determined to bring the drink home and perfect it. Which he did. The Buena Vista is still known today as one of the best places in the world to get Irish Coffee!
Have you had a favorite coffee experience somewhere around the world? Share your stories in the comments!
Photo Credit