WanderFood Wednesday: The Wacky Wonderful World of Japanese Food
Ok, ok, I know it's not nice to call other people's food wacky. Whimsical maybe. Definitely full of Wonder. Basically, a visit to Tokyo is a foodie experience beyond one's wildest imagination. On my first visit to Tokyo, my college roommate Jessi and I did the expected foodie things. We went to the Tsukiji Fish Market at dawn. We had sushi on a conveyor belt. We went out for Okonomiyaki, yakitori, and sukiyaki.
On my second trip to Tokyo (to visit Jessi again), I had just come off the plane from India – with Giardia – and raw fish was the last thing in the world I wanted to see. I was forced to step off the beaten path and explore the rest of what Tokyo had to offer.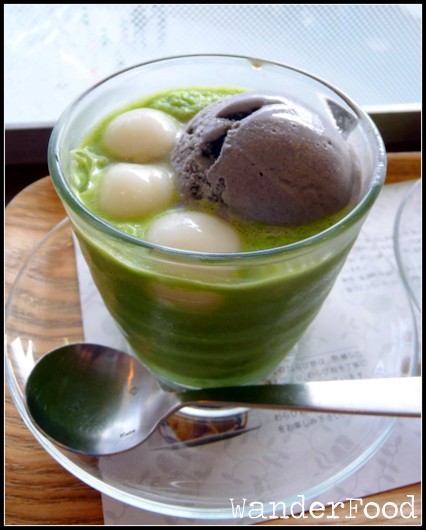 That is a green tea milkshake with boba and black sesame ice cream, tasted at one of Tokyo's theme-park-like malls.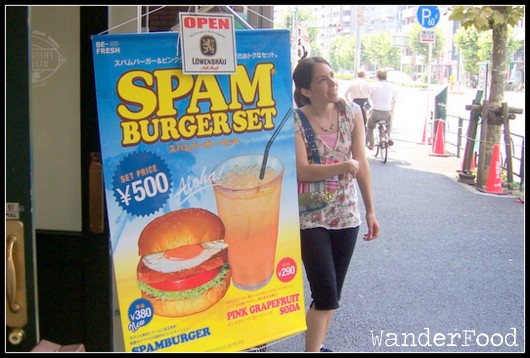 That's my college roommate Jessi. Hi Jessi! We're both in awe of the Spam and egg burger with pink grapefruit soda.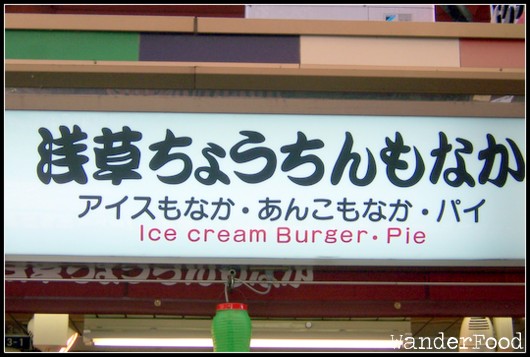 Jessi and I both thought this was an instance of "Eats, Shoots and Leaves" style punctuation errors, but you can never be too sure.
Yes, that is Colonel Sanders dressed up as Santa Claus. Long story, but our Christmas has been marketed as THE day to eat KFC in Japan – getting a big bucket of chicken is a Christmas tradition in this mostly Shinto, Buddhist, and very capitalist country. It's one of the most impressive fast food marketing schemes of all time.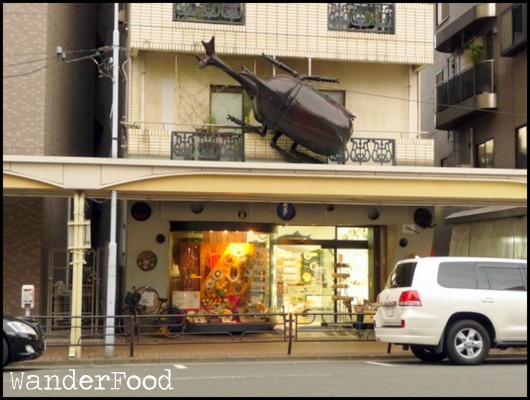 Tokyo has a few city blocks called "Kitchen Town" on Kappabashi street. You know how we have Bed, Bath, and Beyond? Well, this is Beyond. It's a street entirely lined with kitchen and cookware stores, both for stocking the many restaurants of the city, and for the home chef. My favorite stores are the ones with phenomenal hand-made pottery, tea sets and sake sets, but I never leave without buying at least one high quality Nakiri bōchō (blunt-end vegetable knife). And, there's a giant bug on that building. Hey, it's Tokyo!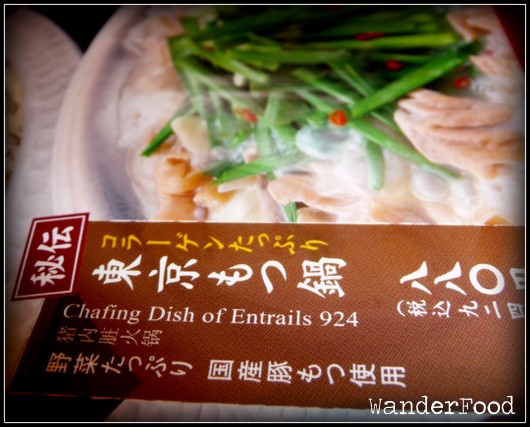 I did not order this. I also did not order horse meat sashimi. In fact, after looking over this menu, we ordered vegetables in hot broth.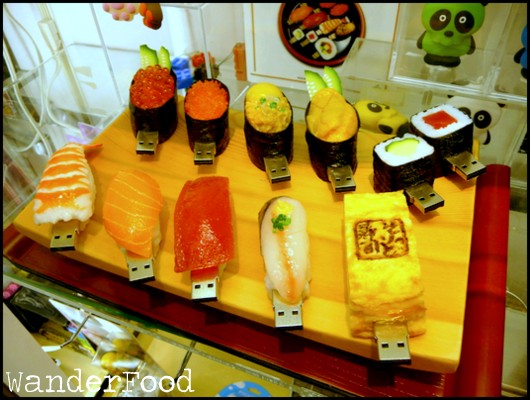 The Japanese are a tech-loving nation, and a sashimi-loving nation. When you have two good things, they just become better when you combine them, right? Behold the sashimi flash drive! No, it's not edible.
But, from the entire Wonderland of food that is Tokyo – the recipe I make at home is the one for Octopus Balls (aka Takoyaki). You can make them in an aebleskiver pan with essentially the same technique. Now, watch the dog teach you how to make this traditional Japanese street food. Yes, I said watch the dog.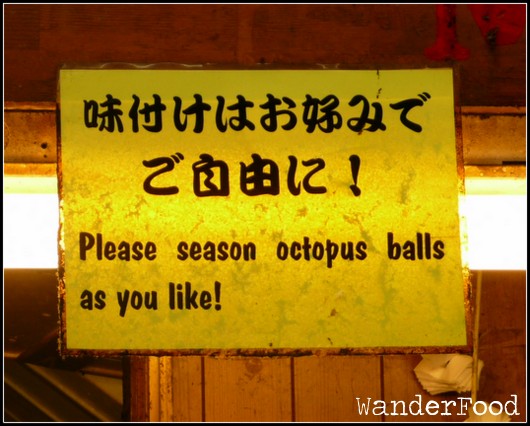 What's the wildest thing you've eaten abroad? Tell me in the comments, and don't forget to join the Food blog link love that is WanderFood Wednesday!
If you're new, here's how to join:
Post a food photo or story on your blog.


Include a link to WanderFood Wednesday in your post


Add your blog name and post title to the "Mr. Linky" form below, with a link directly to your post. That's it!


3 comments