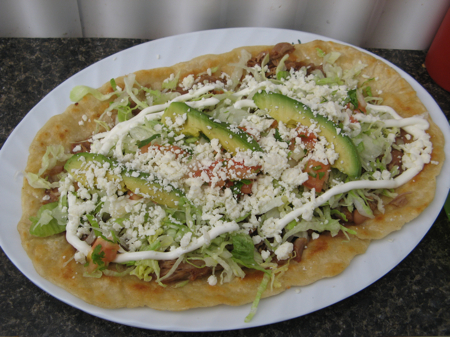 Don't stop at La Jarochita if you want just a little snack. The portions at this Mexican food cart are big!
Take the huarache (above). It's a dinner-plate-sized crispy tortilla ($5.50) piled high with your choice of meat and/or beans—we opted for the savory carnitas—plus lettuce, tomatoes, avocados, cheese, and a squirt of sour cream.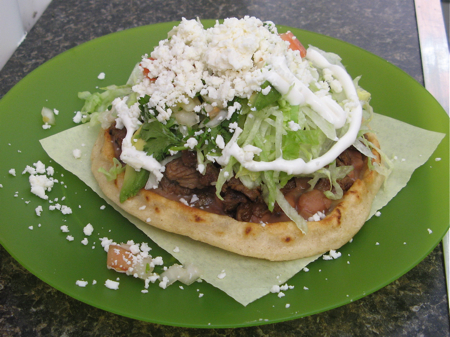 Even the sopes—with similar toppings on a thick corn tortilla—are ample. And they're a great deal at only $3!
If you go…
La Jarochita is in the food court "pod" at SW 5th and Stark, in downtown Portland, Oregon. For more Portland food adventures, check out The WanderFoodie Eats Portland. Buen provecho!
Tasty Travels!
Carolyn
Photo credits:
All photos © Carolyn B. Heller