The WanderFoodie Eats Portland
I've just fallen hard for a new foodie destination: Portland, Oregon.
June is a great time to eat yourself silly in Portland, which is what I've been doing these past few days. June is the annual Portland Dining Month, when more than 60 restaurants around the city offer three-course menus for the awesome-deal price of $25.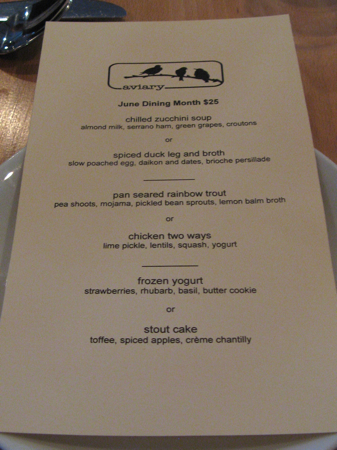 My Portland food adventures included sampling some of these great-value Portland Dining Month menus, trying to restrain myself from over-ordering at the city's too-numerous-to-count food carts (Thai chicken rice for breakfast, mmmm), and checking out the Saturday Farmers Market—complete with a rapping gorilla!
I also did a tea tasting at the Lan Su Chinese Garden (and took my first ever tai chi class), and I was the first customer to sample the Asian-style spirits at the brand new tasting room of a local distillery.
(After I spent 17 hours in Portland earlier this year, as part of my "Hit The Road Hungry" Vancouver-to-Los Angeles road trip, I was excited to go back! Even in that first short stay, I had some of the best Thai food in North America, took a fun foodie bicycling tour, and had a quick taste of the city's food cart scene.)
To whet your appetite, here are a few photos of my recent Portland food fun. Stay tuned this week for all the details, as the WanderFoodie Eats Portland!
The dining room at Clyde Common.
A Negroni at the bar, Clyde Common.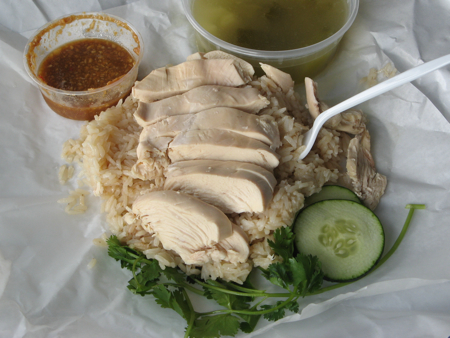 Chicken rice at Nong's Khao Man Gai.
The weekly tai chi class at the Lan Su Chinese Garden.
A rapping gorilla at the Portland Saturday Farmers Market.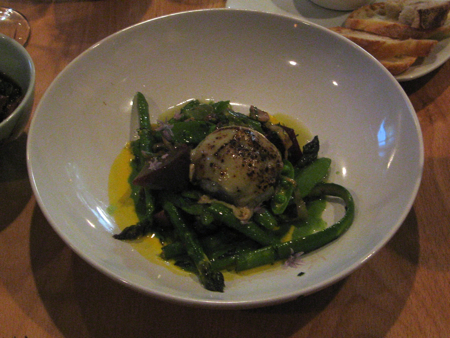 Warm vegetable salad—with asparagus, fava beans, sugar snap peas, and a black olive cake—at Aviary.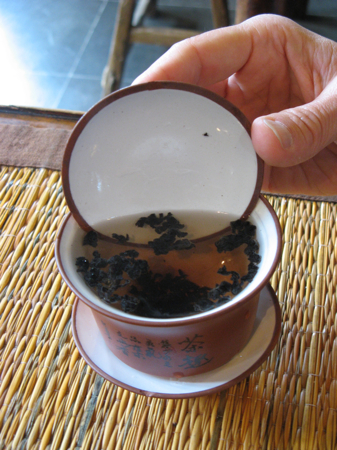 Tea tasting at the Lan Su Chinese Garden.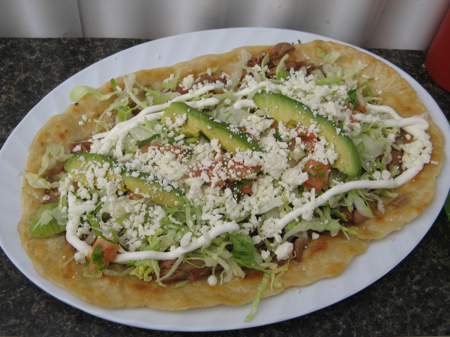 A huarache at La Jarochita food cart.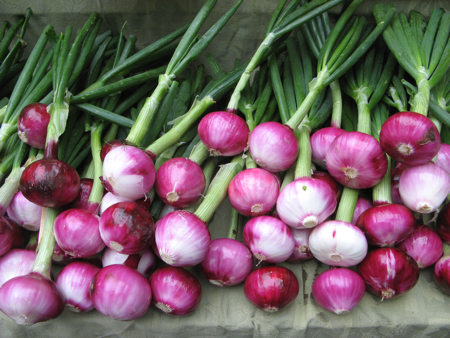 Red onions at the Portland Saturday Farmers Market.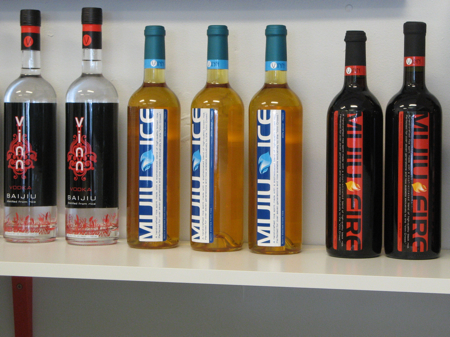 Baijiu and mijiu at the Vinn Distillery tasting room.
If you go…
For a list of restaurants participating in
Portland Dining Month
, and their $25 menus, check the
Dining Month website
. Dining Month continues through the end of June.
Travel Portland
can tell you more about things to see and do around town.
Tasty Travels!

Carolyn
Photo credits:
All photos © Carolyn B. Heller
3 comments