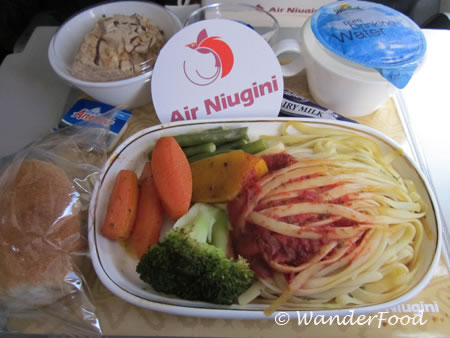 I know. There is nothing at all special about this meal EXCEPT for the fact that it's from my flight to Papua New Guinea on Air Niugini. How COOL is that!? I mean, how many people can say they've had a meal on Air Niugini (and a veg meal, at that!)?
Come back to join the WanderFood Wednesday meme!
Life's Short, Eat Well!
Like to eat? Subscribe to the WanderFood RSS feed or enter your email address at right to keep up on ethnic eats around the world.