Best Pastries in Seattle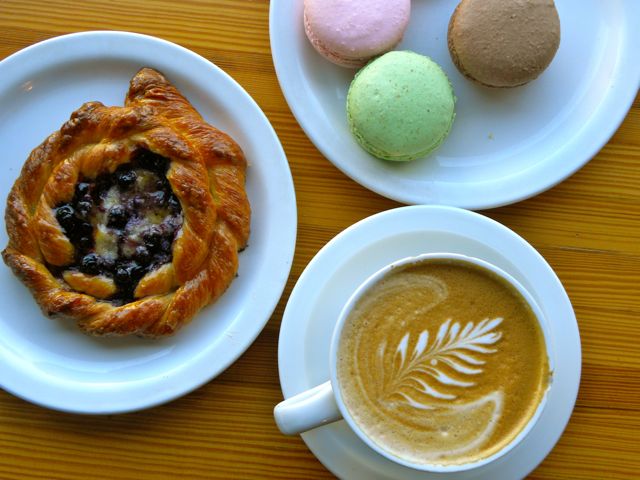 There was a time, when I was pregnant, when a Sunday afternoon would roll around and I would feel a tinge of panic—my favorite nearby bakeries would be closed for the next two days, leaving me in a bind if a craving for something sweet suddenly hit. My fears were not entirely rational—it was a rare moment when I actually sought out a pastry while pregnant, and I knew I could find one by driving to another part of the city if necessary. Still, week after week that was my reality.
These days the urgency has left and I seek out those pastries much less frequently. But now that I have a son who is developing a taste for a variety of foods, I'm looking forward to sharing with him the pleasure of biting into the perfect buttery croissant and trying to catch the flaky crumbs as they fall from the mouth.
Here are some of my favorites:
Cafe Besalu: My first love of Ballard artisan bakeries, Besalu's pastries are warm and almost melt as you take a bit. Located on 24th Avenue Northwest, a handful of blocks north of Market Street, this charming little shop is known to have a line forming outside the door during peak times, and the wait is totally worth it.
Honoré Artisan Bakery: A little over a mile away from Besalu, in a tiny micro-neighborhood that's also home to Delancey's excellent pizza and Essex's notable cocktails—among other great spots—sits the source of some of the city's other best pastries (those who live in Ballard are lucky). Order a coffee and a tart and a few macarons and grab a spot at the counter or at one of the outdoor seats and savor every delicate and perfectly-flavorful bite.

Bakery Nouveau: The twice-baked almond or chocolate croissants at this West Seattle shop rank among the most memorable pastries I've ever tasted. And unlike some other bakeries, this one is open seven days a week, and into the evening hours for those who want to stop in after work or for a dessert.
Belle Epicurean: If I worked in Downtown Seattle, I'd stop in to this shop regularly for coffee, lunch, and pastries. It's like a little taste of Paris in the heart of Seattle, and the brioche is not to be missed.
What are some of your favorite Seattle-area bakeries?
Photo from Nooks & Cranberries, one of my other blogs.
1 comment